Put down your fork because today is Chopsticks Day!
Did you know? It's estimated that chopsticks were invented in ancient China about 9000 years ago!
Now, we have chopsticks hidden in eyeglasses…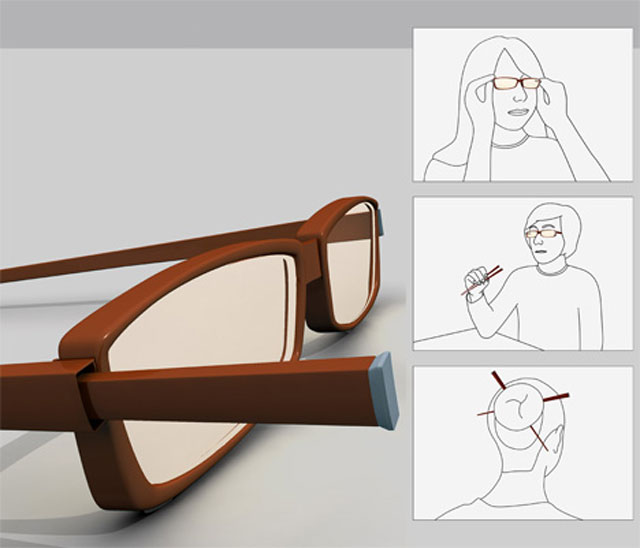 Designed by Brad Gessel
And glowing lightsaber ones…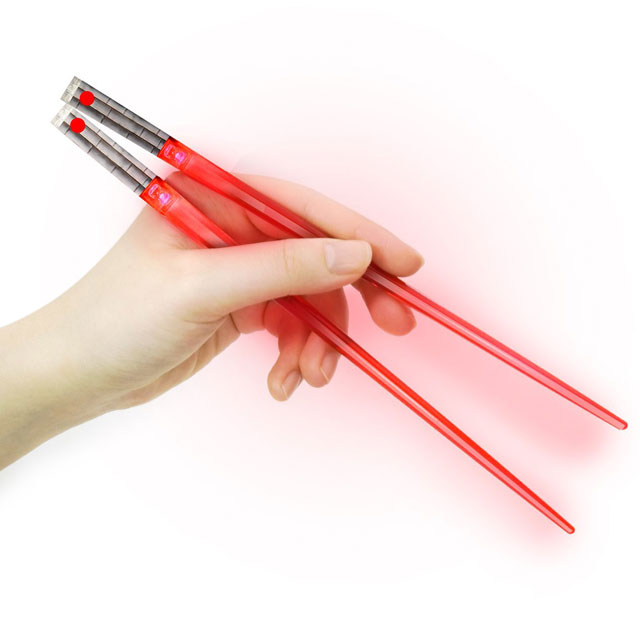 Two pairs (blue and red) available for $15.99.
Can't decide between a FORK and CHOPSTICKS? Try the CHORK: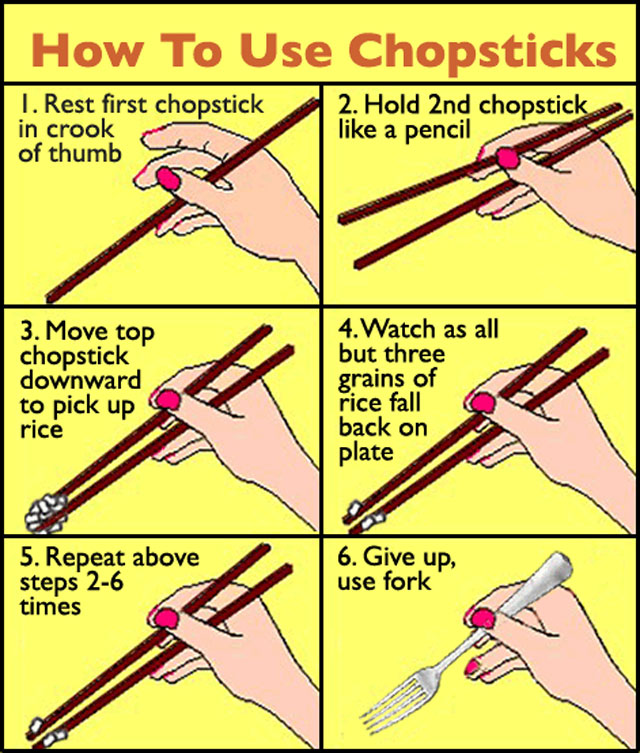 Here's some things you should NEVER do with your chopsticks!
Happy Chopsticks Day!!