Well, How-w-w-DEE-E-E-E!!  
This is Minnie Pearl, Grand Ole Opry's funny lady for over 50 years! 
Born in 1912, Sarah Ophelia Colley (her given name) first performed on stage as "Minnie Pearl" in 1939.  And the rest is history!!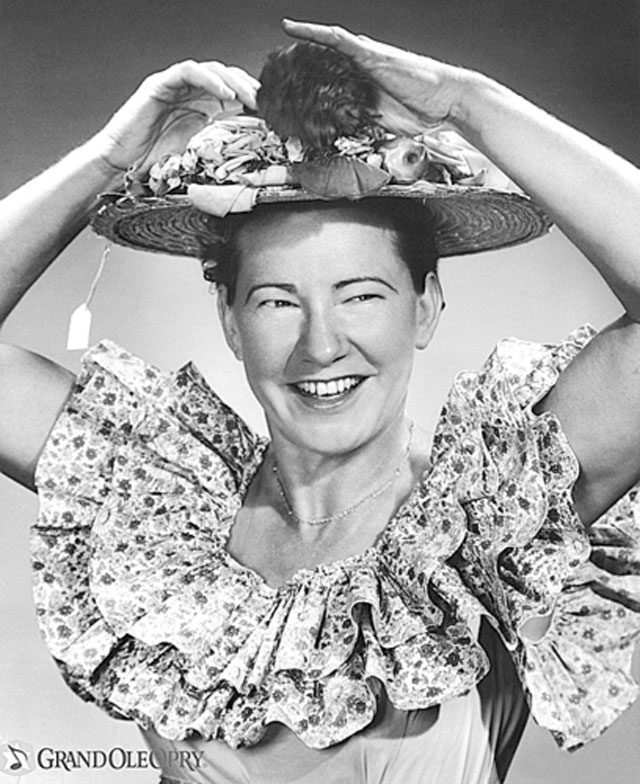 Her famous straw hat (complete with the dangling $1.98 price tag) is part of the collections at the National Museum of American History.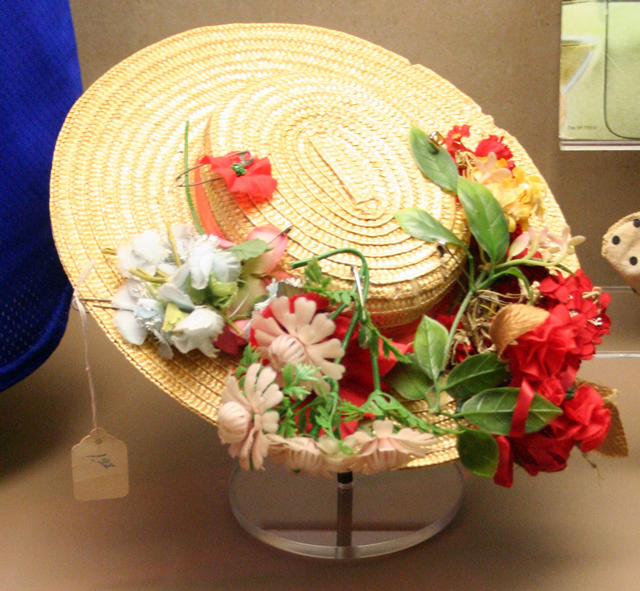 image via RadioFan
Now, a larger-than-life sculpture made of CHICKEN WIRE has been made in her likeness! It sits outside of the Courthouse in her hometown of Centerville, Tennessee!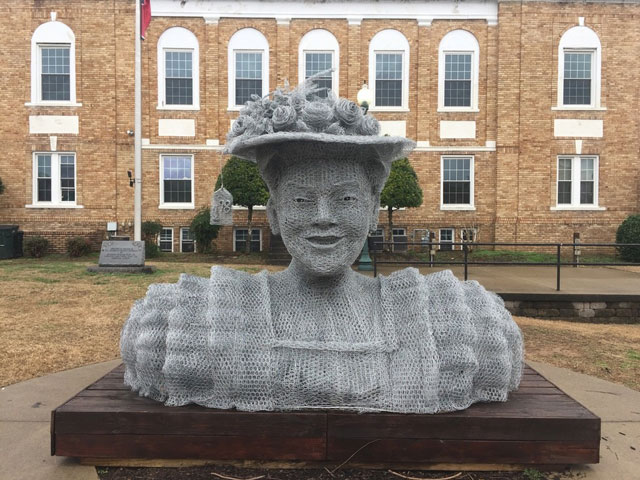 Centerville-based sculptor Ricky Pittman (shown below working on the piece) made this 8-foot statue of Pearl in 2016 as way to honor the country legend.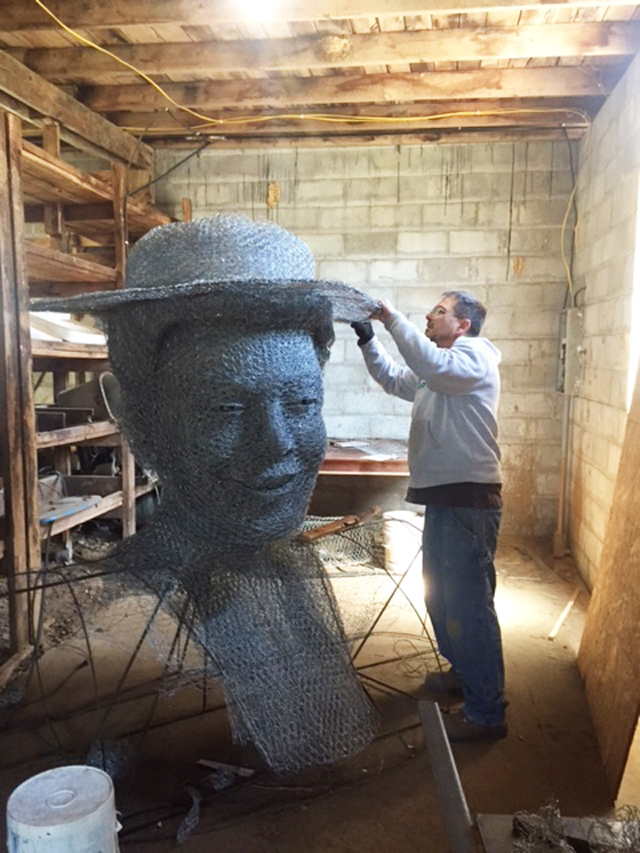 In the early 1990s, I got to meet her!