Like long showers? Well, be careful of Spiky, a shower curtain that will inflate its spikes to let you know that you've showered TOO LONG! Four minutes after starting your shower, this curtain's pointy bits expand to make you feel pushed out!
via Mental Floss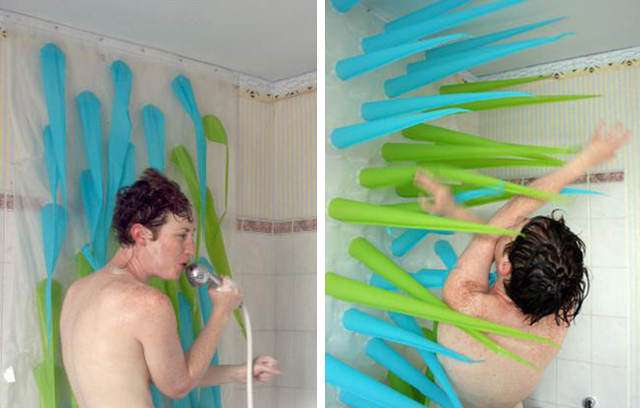 I know, you're asking, "Where can I buy this?!" Well, sorry to report, you can't! Spiky is a concept by London-based designer Elisabeth Buecher who writes:
…These curtains are not products but art installations. They aim at provoking a debate around water issues and making people more aware of their consumption.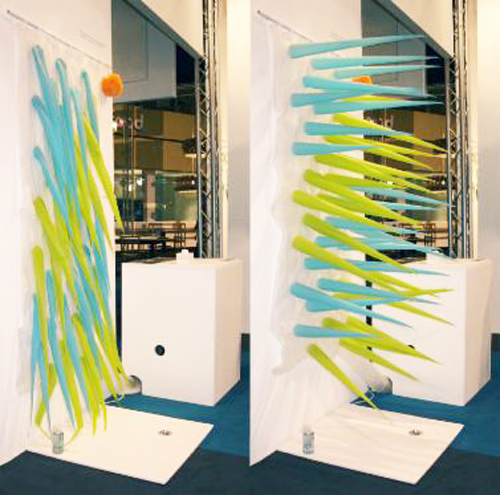 Like this? Go check out the artist's other works. Fun stuff!