This is British artist Grayson Perry standing by his amazing motorcycle, which is officially called "Kenilworth AM1" and unofficially referred to as the Popemobile! He describes his quirky ride as "Mexican Day of the Dead meets Chitty Chitty Bang Bang."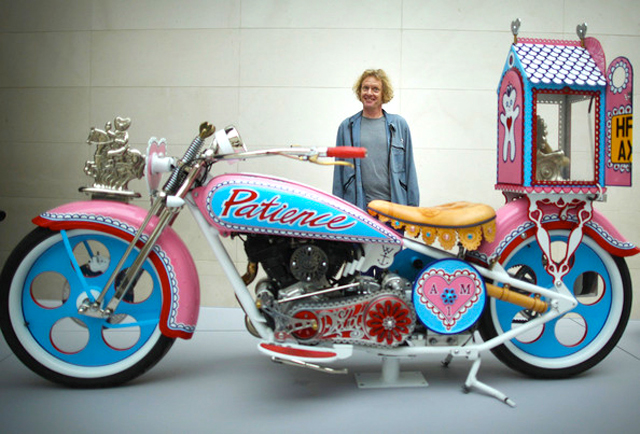 Let's take a closer look…
Do you see the bear (more on him below)? How about the word "doubt"? Patience!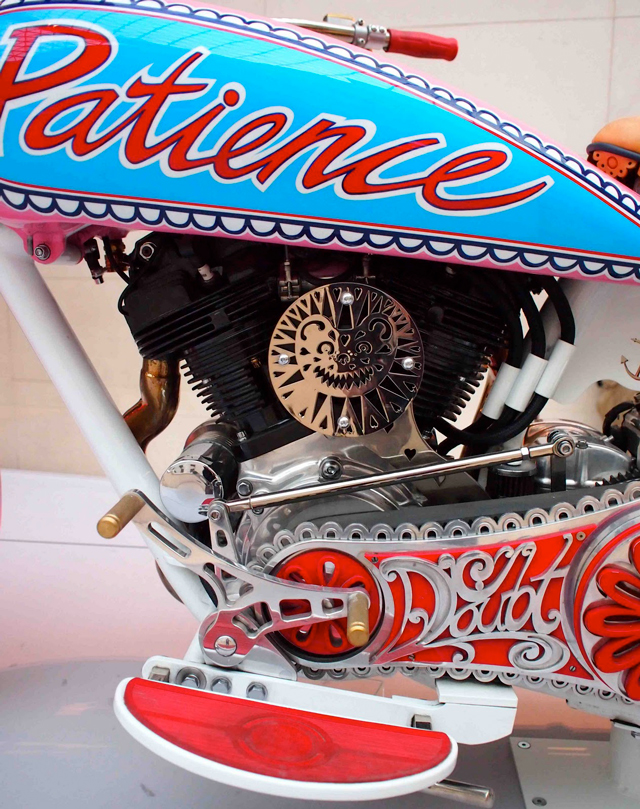 Humility too…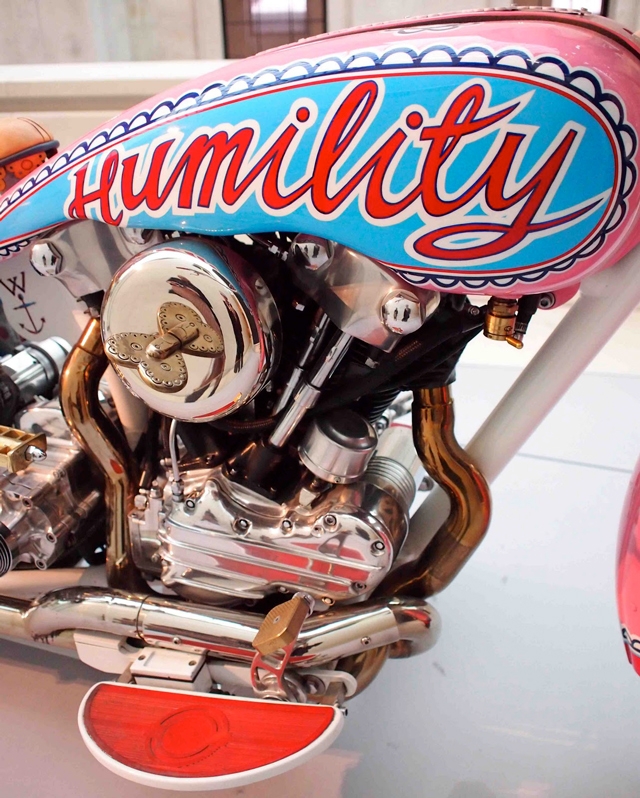 On the back of the bike is a throne within a shrine where his beloved Teddy bear Alan Measles sat during their performance-art tour of Germany a few years ago!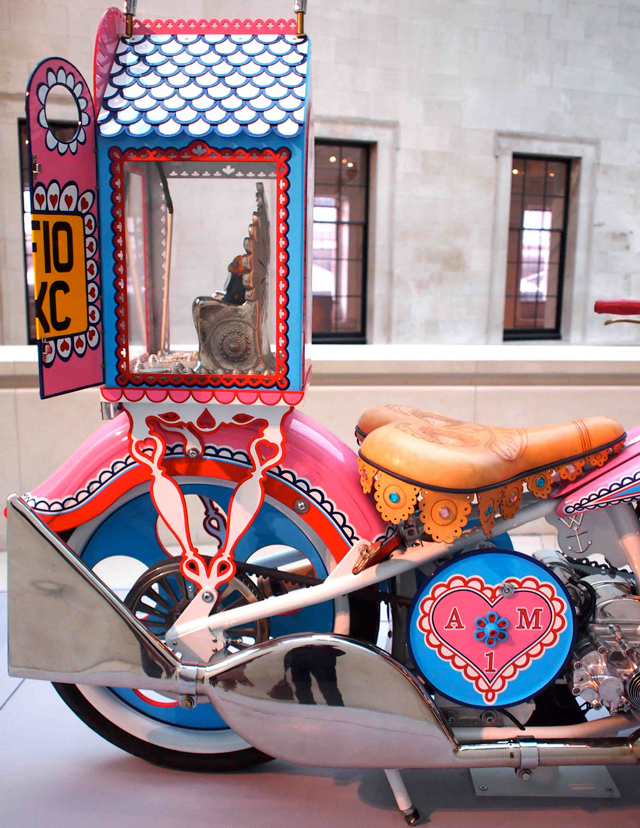 This is Alan Measles. He's been the artist's friend since childhood.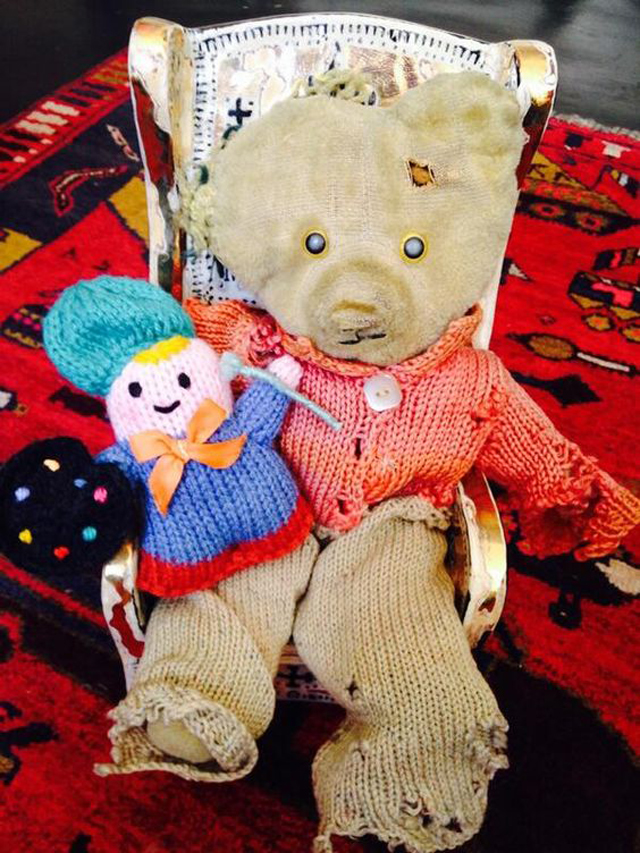 The bike itself, a Harley-Davidson Knucklehead, was crafted by Battistini's UK based on the artist's sketch.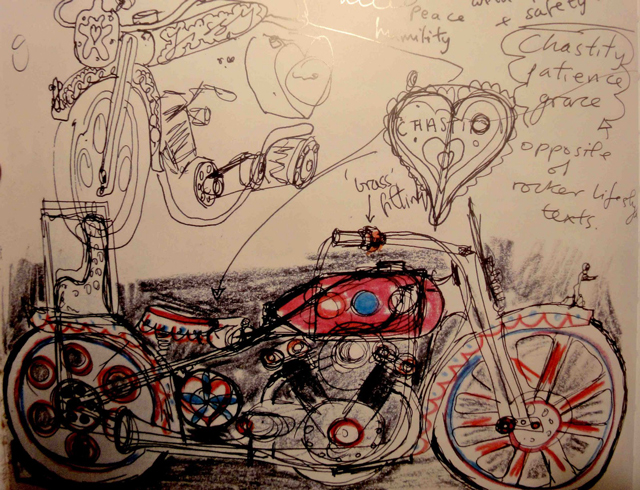 His art for the bike lives in the Royal Collection Trust collections: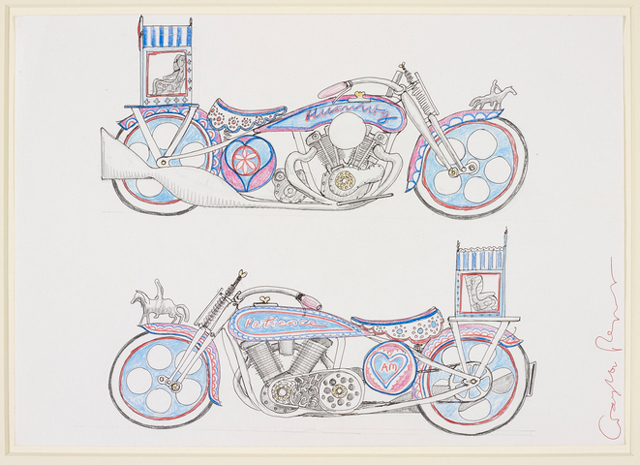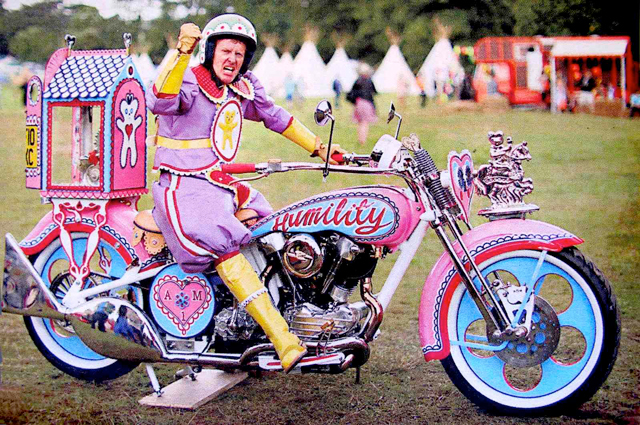 most images via Kickass Strips and The Vintagent