Sushi is looking different these days. I've noticed new types recently, like…
A pop-up shop in Los Angeles called Norigami makes them!!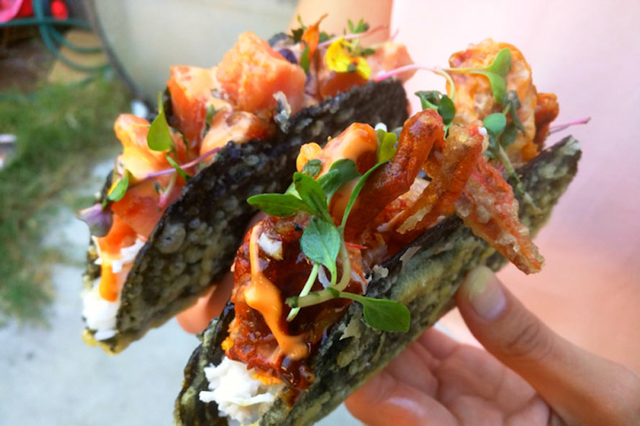 via Foodiggity
These hybrid tacos are so popular that the shop's owner is looking to make it a brick-and-mortar shop!
There's also KIT-KAT SUSHI! Ginza, a specialty shop in Tokyo that sells the chocolate bars, created Kit-Kat sushi for their grand opening! There are three flavors: Maguro (raspberry-flavored Kit-Kats on puffed rice), Uni (Hokkaido melon and mascarpone cheese-flavored Kit-Kats wrapped in seaweed), and Tamago (pumpkin pudding-flavored and wrapped with seaweed)…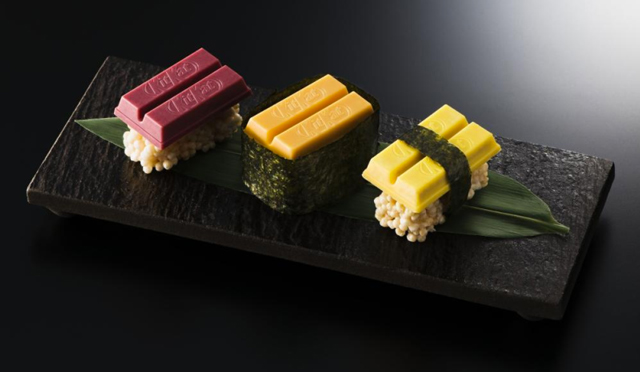 Read this story if you want to know why Kit-Kat is so wildly popular in Japan! 
via Foodiggity and That's Nerdalicious! Lastly, there are SUSHI DONUTS!!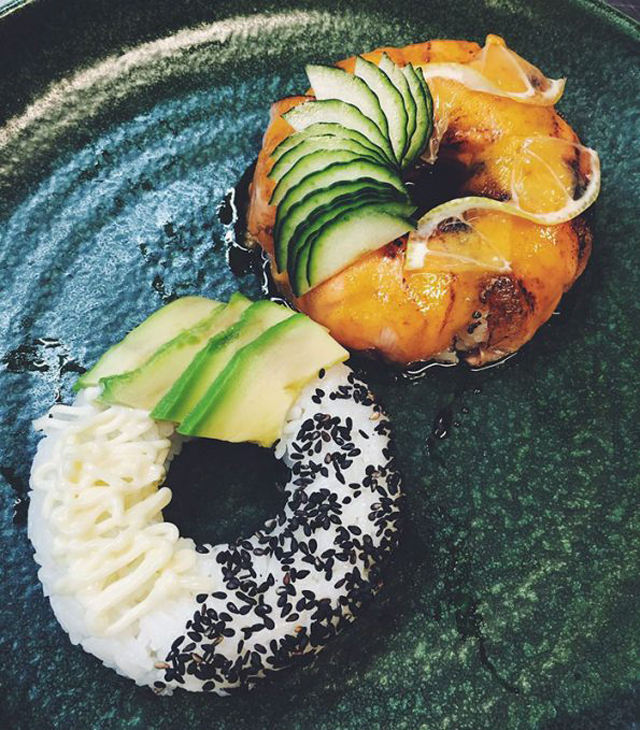 via Incredible Things
Instagrammer sobeautifullyreal is behind them. Don't worry, no actual donuts are involved in the making of these. The "donut" is really white rice molded into a circle. 
Would you try any of these sushi creations?!