This is so cool! This is Dot, the world's first smartwatch for blind and visually impaired people!!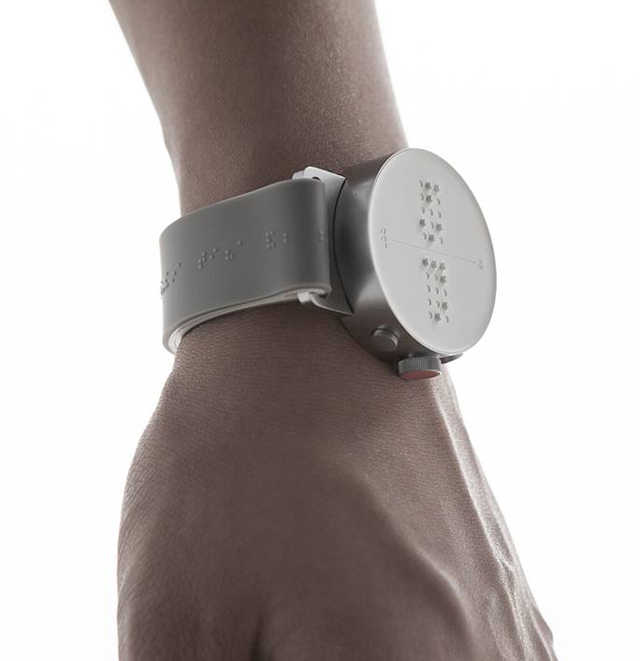 Four moving braille characters display messages at a time on the watch's face. 
A few years ago, Dot's founder and CEO Eric Kim saw a blind classmate "hauling large, bulky books during his studies at the University of Washington" while everyone else was using a digital tablet. He realized that there's a technology gap for visually-impaired people and started developing this special watch. 
via Mashable
Watch this: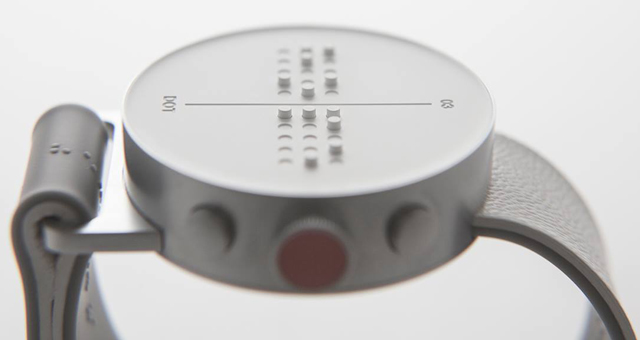 After three years of "repeated start and stops" in development, the watch is now shipping to its 140K pre-order customers! Including Stevie Wonder!