We can all agree that libraries are awesome but some are more awesome than others because they lend out more than books!
At the Public Library in Albuquerque, New Mexico, they lend out CAKE PANS!!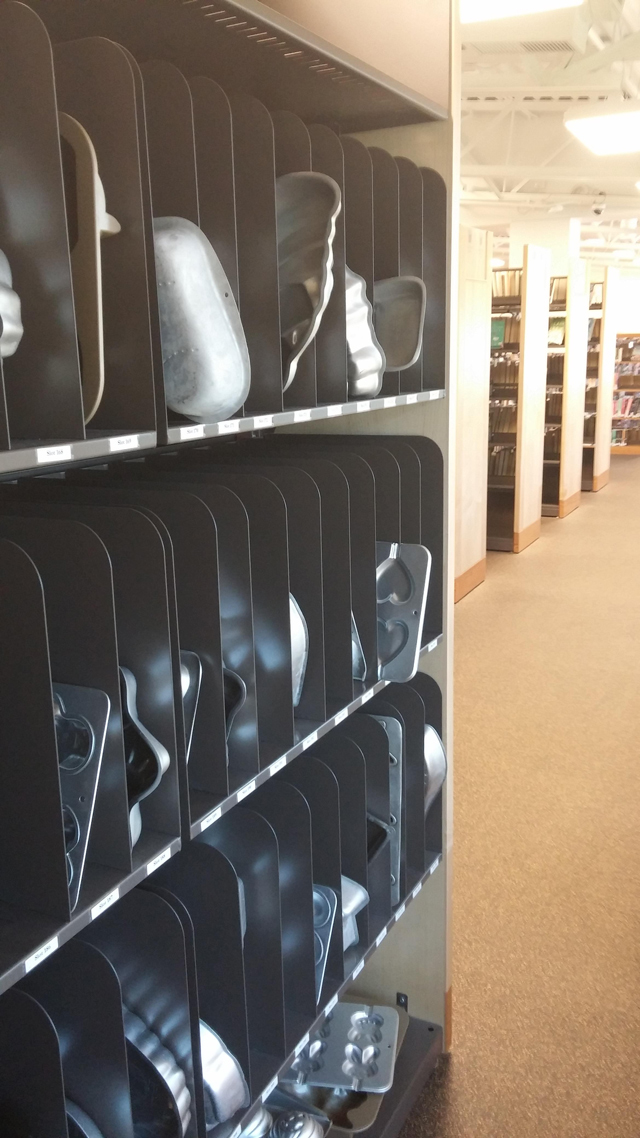 image via flannelpancakes, (Other libraries let you borrow cake pans too!)
With your library card, you can take out one cake pan every three weeks. Be sure to clean it up real good after you're done because if you return a pan dirty, you will be charged a $2 damaged item fee. Take a look here at some of the cakes people have made with these borrowed pans!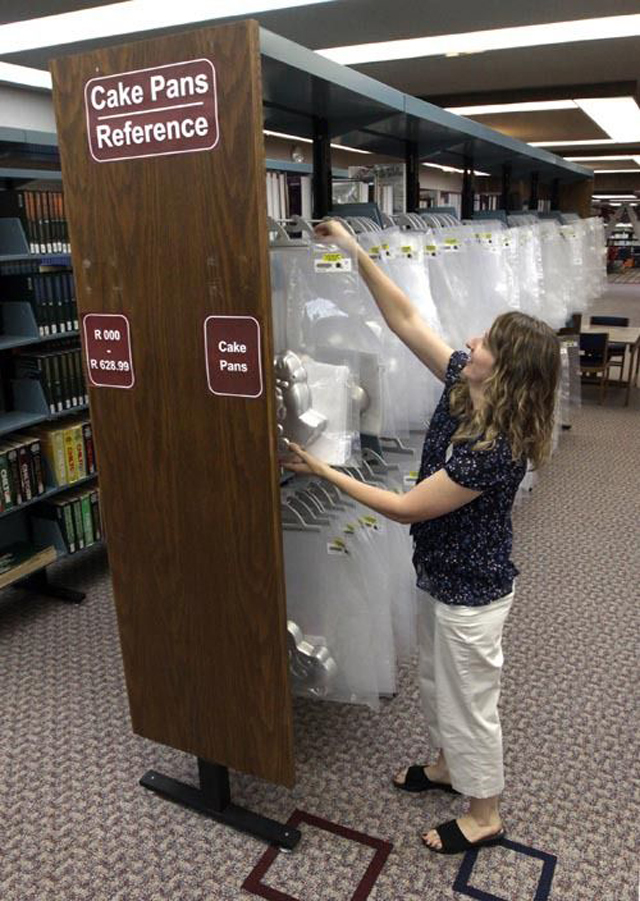 image via Topeka and Shawnee County Public Library
Now, if you're an adult resident of Berkeley, California, you can borrow TOOLS from the Tool Lending Library! From awls to tablesaws, they've got it all! The most requested items? Weed eaters, extension cords, hedge trimmers, demolition hammers and electric snakes!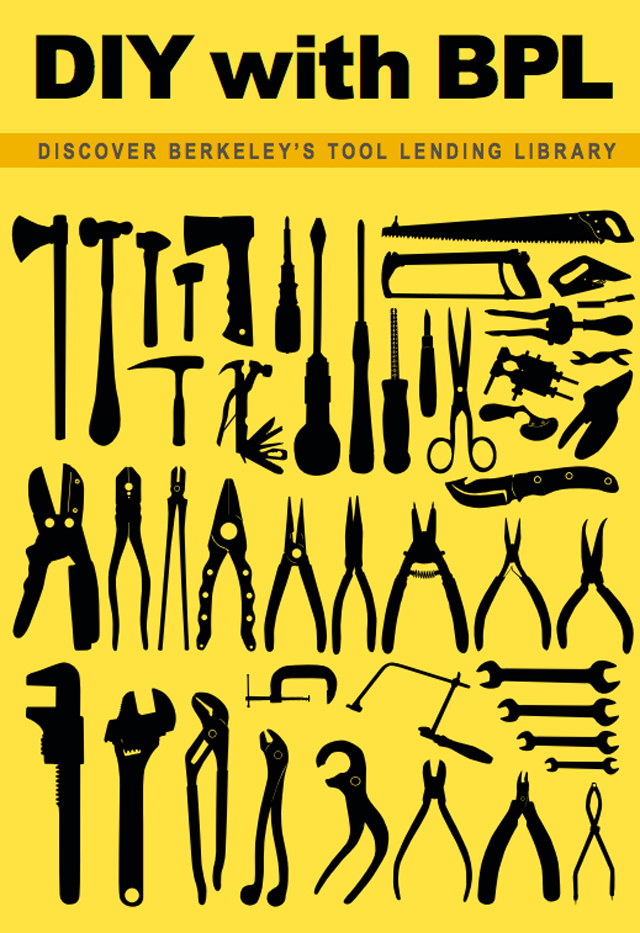 P.S. There are lots of Tool Libraries, see if there is one in your area.
At the Arlington Public Library in Virginia, there is an American Girl Doll lending program!!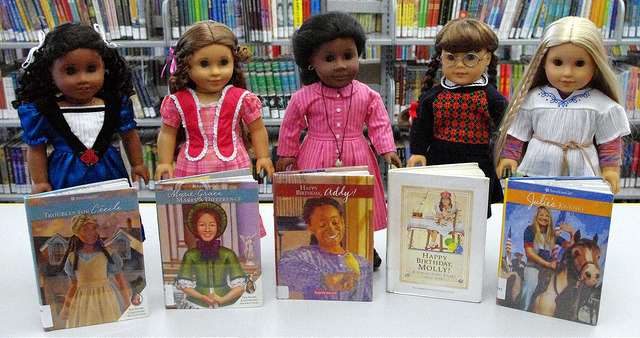 You can borrow one of the dolls for up to seven days at a time. Each one comes with her corresponding book which tells her story about growing up in America. Before returning one of the girls, be sure to describe her time with you in her journal: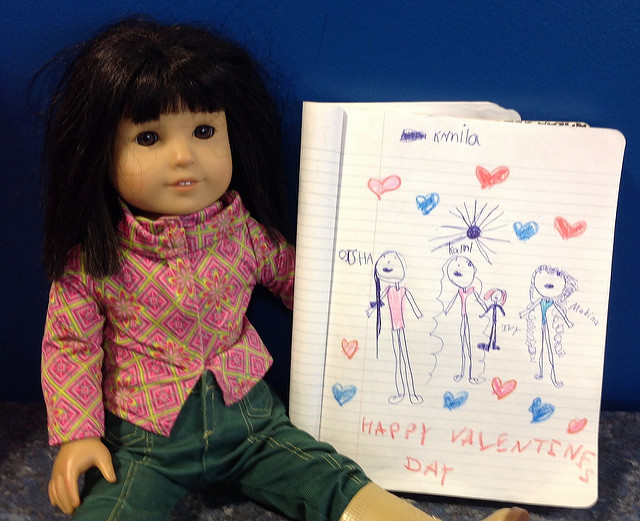 Need to brush up on your Theremini or electric guitar skills? If you're in Ann Arbor, Michigan, you're in luck! At their library, you can borrow a wide variety of musical instruments and tools!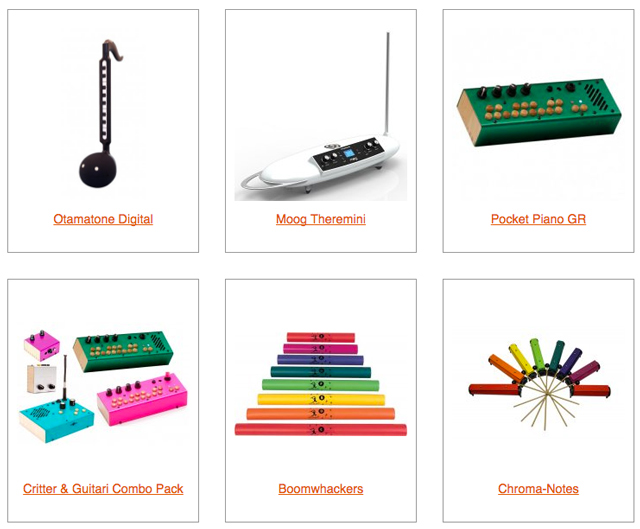 How cool is THAT?!
Besides books, does your library lend out anything cool??