What do you do if a toad keeps visiting your porch night after night? Well, if you're Chris Newsome of Alabama, you make it little tiny hats to wear!!
According to BuzzFeed, he started making the hats because he wanted to cheer up a friend's son who had lost his own toad (are pet toads a thing in Alabama?!). "I decided to enter the world of toad millinery and help the little guy out," Newsome wrote on Imgur.
Anyway, say hello to the dapper Mr. Toad!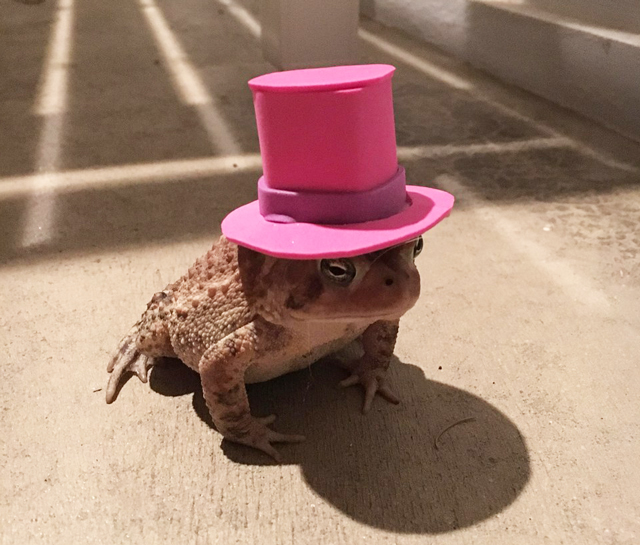 Mr. Toad takes all this hat-wearing business in stride. 
A monocle and a pink feather makes the foam chapeau even more fancy pants!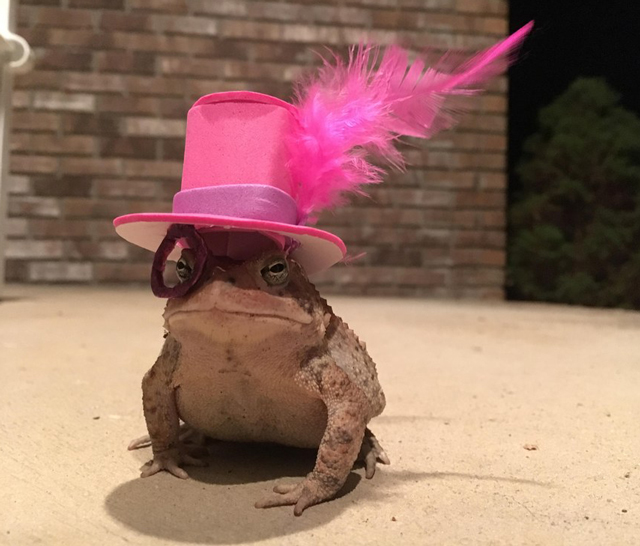 The toad kept coming back night after night, so Newsome kept making new hats, including this cowboy getup…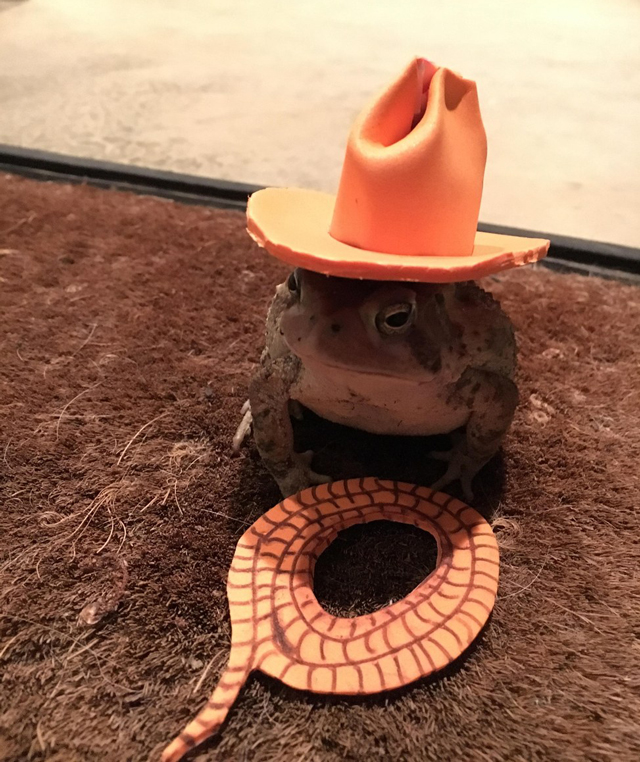 And this purple monogrammed cap!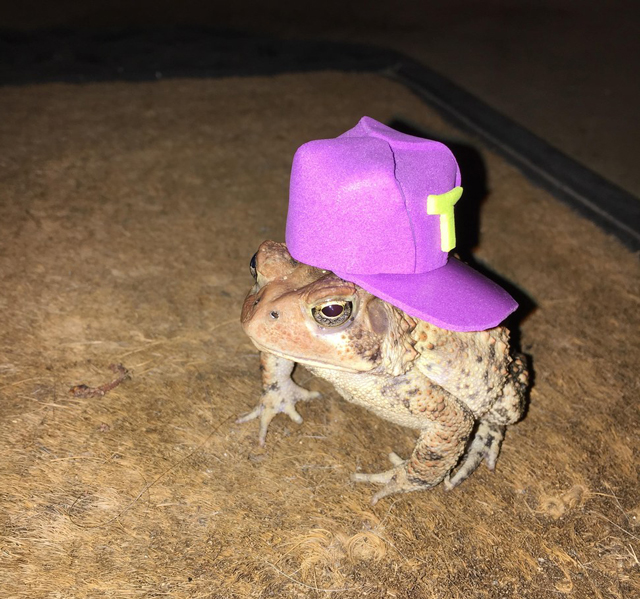 via The Dodo
Newsome can now add "World-famous Haberdasher to Amphibians" to his resume!
Since he first posted the hats a few weeks ago, these tiny toad hats have been seen and loved by millions of people around the world!! 
He's even made a new hat for Mr. Toad, an Aussie bush hat with a skull and crossbones band…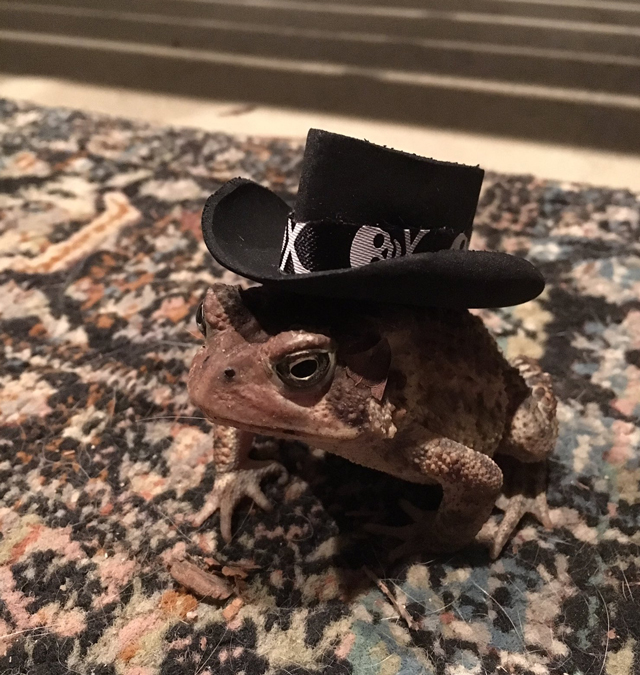 If you want to find out if there will be any new hats in the Mr. Toad collection, follow @ToadHatGuy on Twitter!