I don't know about where you're at but, where I'm at, the lawns are lush and green from all of winter's rain showers. 
What a great time to be a landscaper! Of course, if you are more of a DIY kind of person, you gotta check this out…
A custom-made retro-styled push lawnmower!!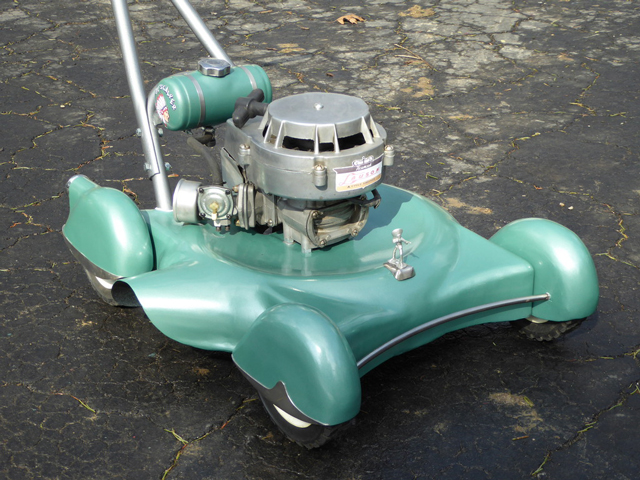 Look! It even has bullet-shaped tail lights like a vintage car!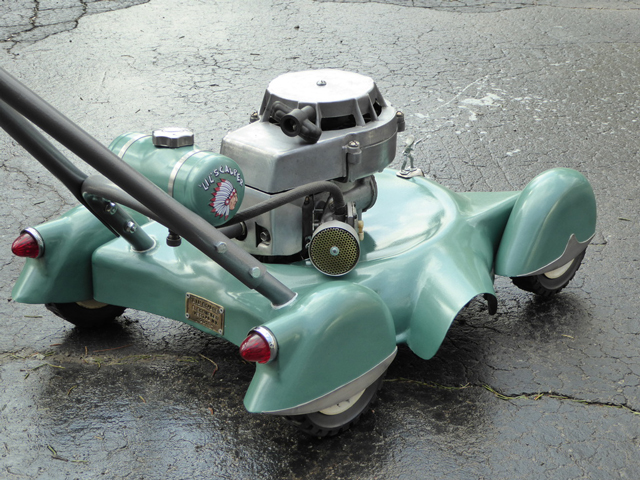 This little beauty was lovingly created by user Jeep2003, who shared it on the OldMiniBikes forum.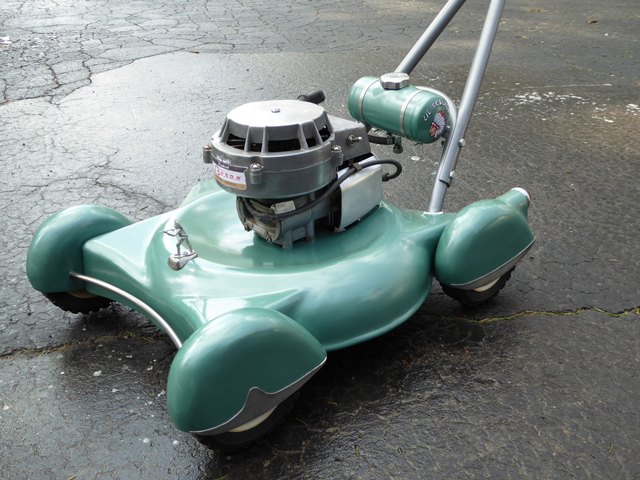 Also, check this out, it's MINIATURE! On the left is a regular-sized push mower…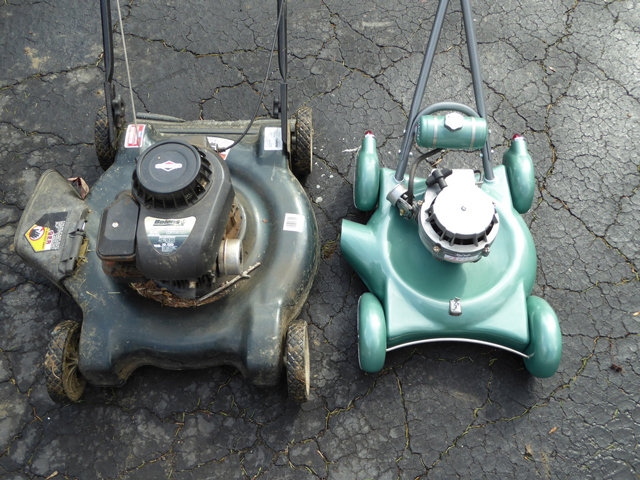 via The Daily Dot
Imagine the envy of everyone in your neighborhood if you were cutting grass with THIS!