What's better than a hot deep-fried pocket pastry stuffed with deliciousness?! NOT MUCH! That's why we celebrate the empanada today.
Did you know? The word "empanada" comes from the Spanish verb empanar, which means to "to cook or roll in breadcrumbs or pastry."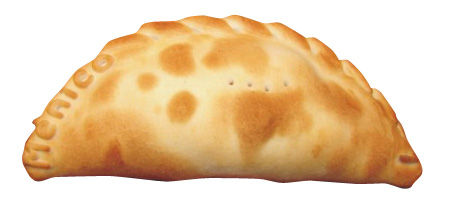 It's believed to be inspired by the Indian samosa. According to this site on Argentinian empanadas, the first ones were made in Portugal and Galicia on the Iberian peninsula. 
Happy National Empanada Day!!! Never had one? Time to TURNOVER a new leaf!