Highway patrol officer and self-proclaimed adrenaline junkie Sgt. Jeff "SpeedyCop" Bloch of Maryland taught himself to wrench, weld, and fabricate years ago. Those skills were put to the test when he built this UPSIDE-DOWN CAMARO race car!! The first in the world!
He took the shell of a 1999 Chevy Camaro convertible and placed the body of a $200 1999 Ford Festiva on top of it!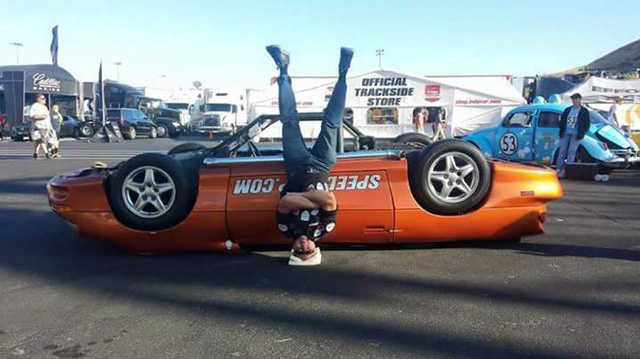 Oh yeah, it really races!! According to Jeff, "It's not all that fast – it takes 12 seconds to get to 60 mph. But we debuted the Camaro at the New Jersey Motorsports Park and it finished mid pack out of 120 cars."


Watch this video!
via Barcroft TV
Is that crazy, or what?!