Bread, butter, and cheese… all grilled to golden brown perfection! This is why we celebrate Grilled Cheese Day!!
If you love GRILLED CHEESE SANDWICHES, you're going to want this special ribbon belt that depicts the great comfort food combo of Grilled Cheeses and Tomato Soup!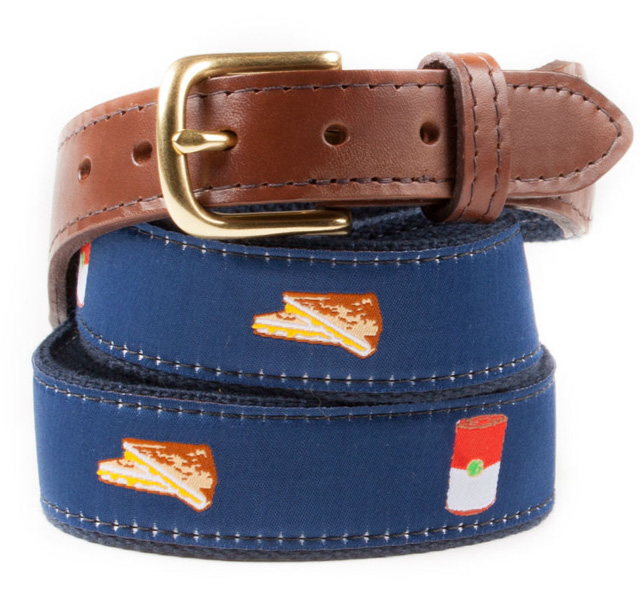 Made by KnotClothing, available for $49!
Happy Grilled Cheese Day!!