Shout out to my Peeps! It's EASTER Sunday… a great day to craft cool stuff with marshmallow Peeps!!
How about making a pink Peeps bunnies dress like Kimberly Reinhart did?!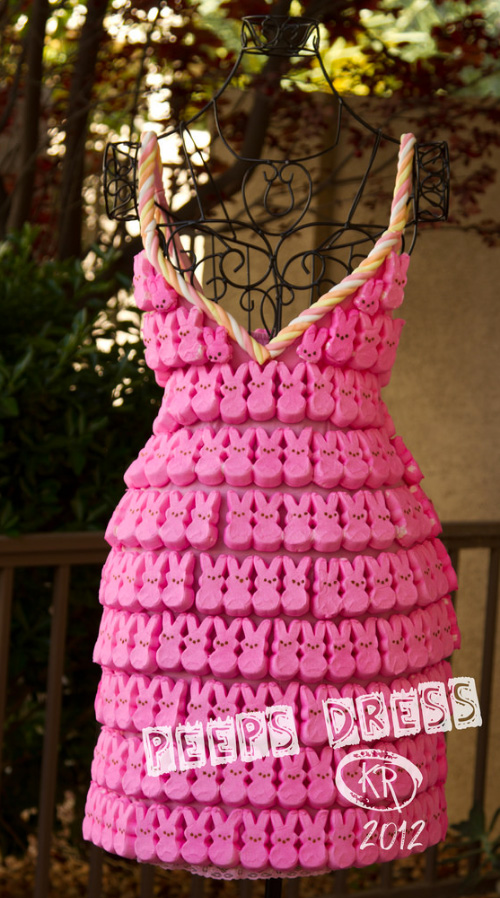 Or stuffing regular-sized Peeps chicks into a Giant Peeps chicks (cake) like scoochmaroo did?!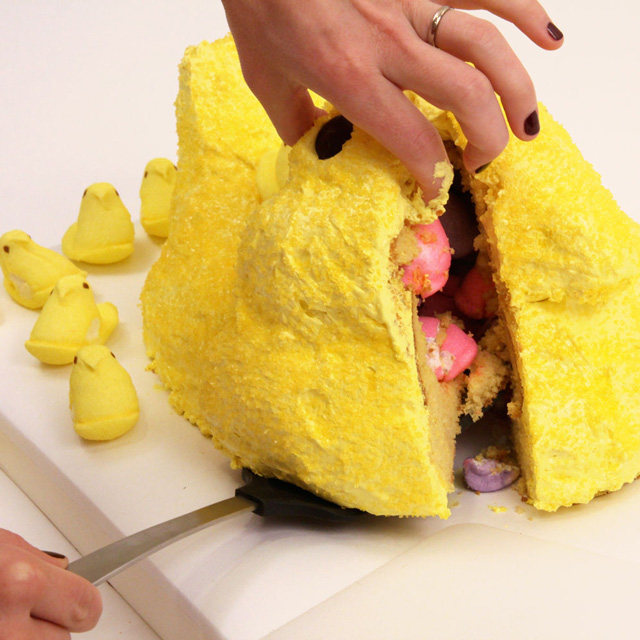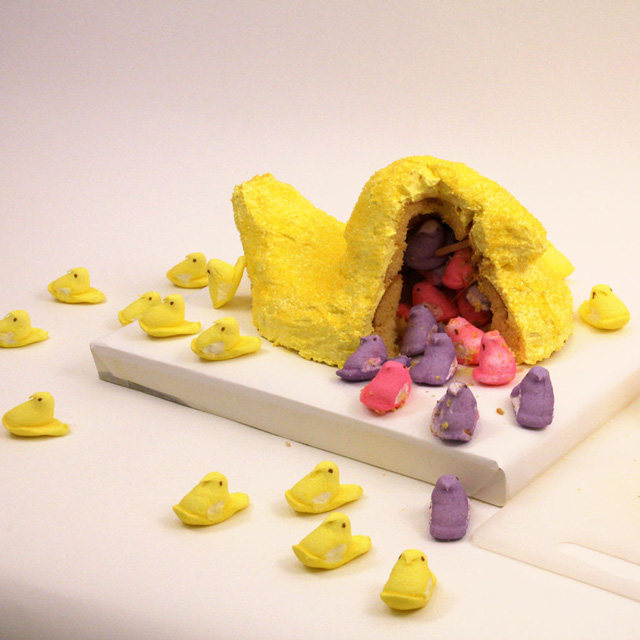 You could create your own "Keith Haring" with Peeps like Julie Zamostny did!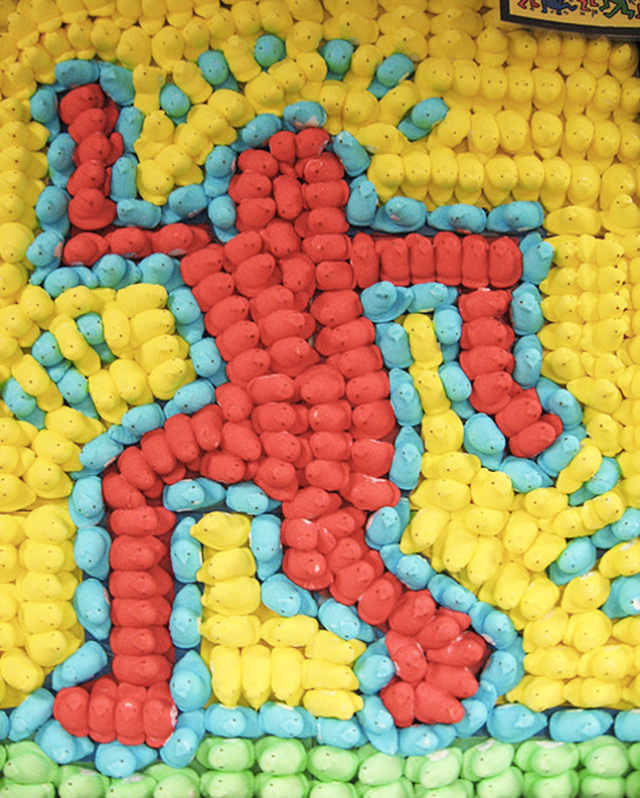 WAIT. Think you can top this?! Two fun peep-le, Rebecca Cohen & Emily Salomon, made Peep-wee's Playhouse with Peeps!!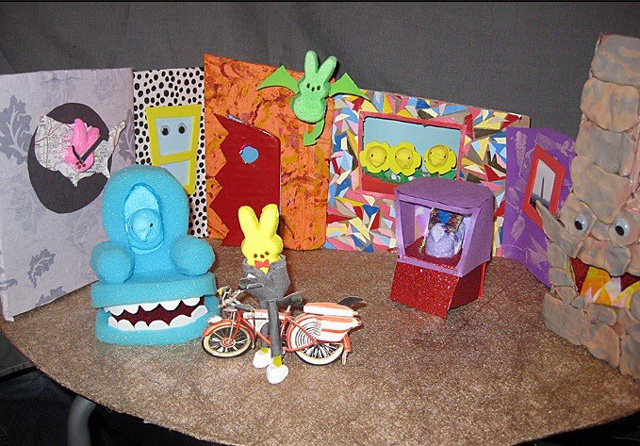 (If you like Peeps dioramas, go HERE to see lots more!)
But wait, there's more! Here's the HOLY GRAIL of Peeps art… Pee-wee's Peep Jeep by Delta Niner! It's an art car tribute to Pee-wee's Playhouse AND it's all Peeps!!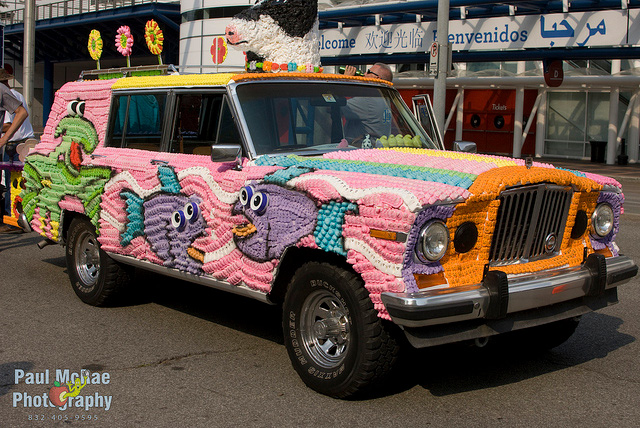 Happy Easter!!! If you make something awesome with Peeps, please share your marshmallow masterpiece in the comments!!