High school counselor Nancy Rose of Bedford, Nova Scotia has an unusual hobby… she photographs the "secret life" of SQUIRRELS!!
She waits for the little backyard critters to engage with the squirrel-sized props she's constructed before capturing them with her camera. The results are great! LOOK!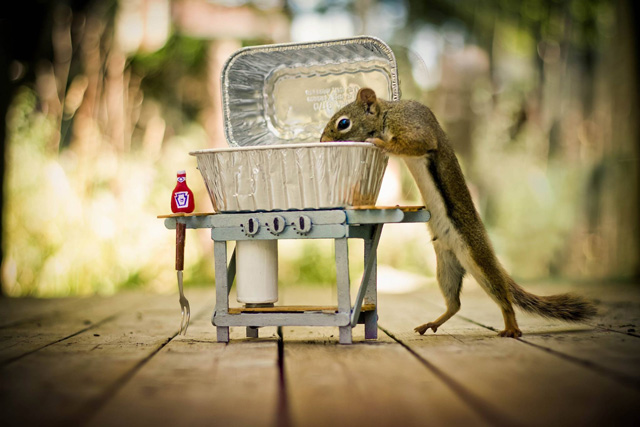 She says, "People still think the squirrels are Photoshopped into the scenes…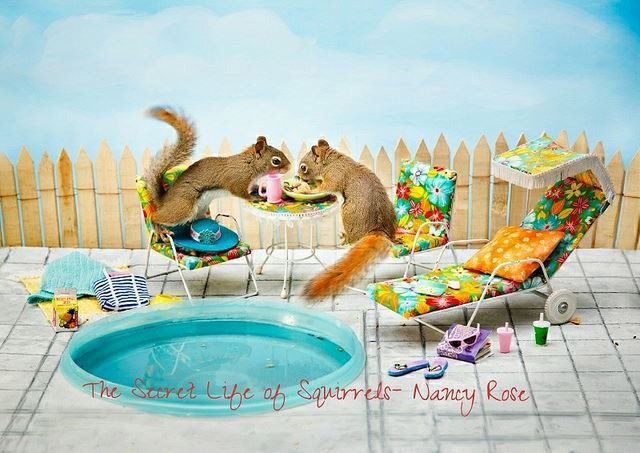 The way their little paws are kind of wrapped around something is pretty much impossible to Photoshop…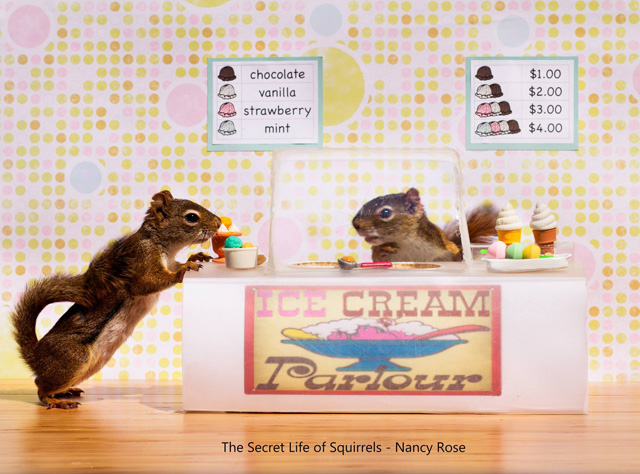 or the way they're standing against something or behind something. They're just funny poses."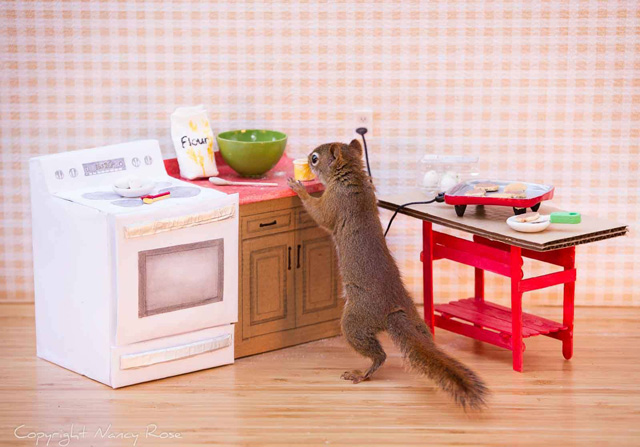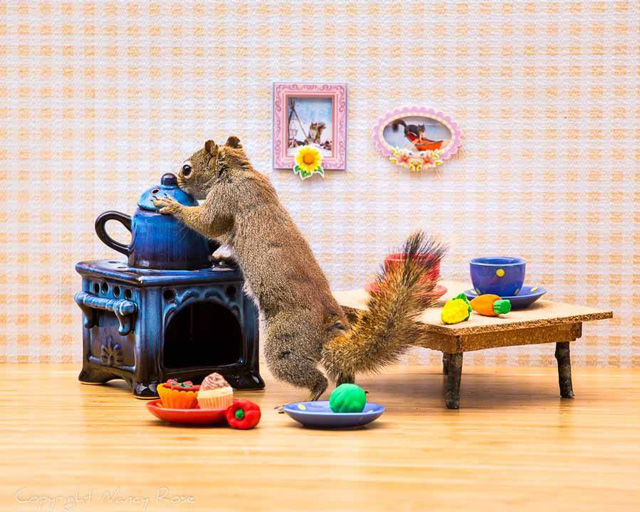 Nancy already has published three "Secret Life of Squirrels" books and a fourth is planned.