It's April 18th, do you know what that means?!
IT'S TAX DAY!!
Are you getting a refund this year?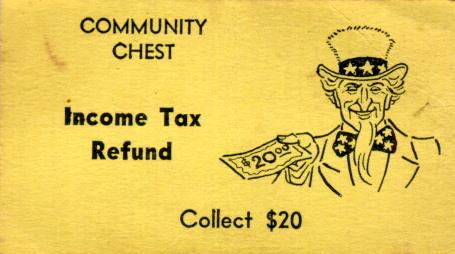 Or will you owe the government $$?
Maybe you've asked for an extension… or maybe you're STILL WORKING ON YOUR TAXES RIGHT. NOW. 
Whatever it is, I wish you the best!!
(Look on the bright side, normally Tax Day is April 15th. This year we get a few extra days to get our paperwork turned in!)