For RECORD STORE DAY, I present to you… the RokBlok!! It's a portable WIRELESS record player that you put on top of a vinyl record…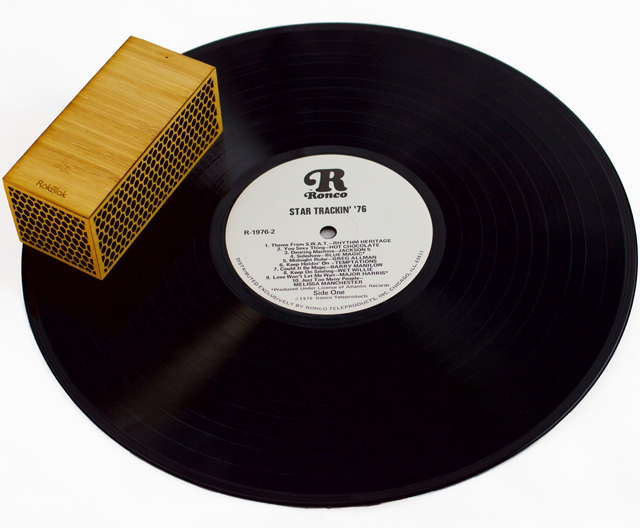 And it spins right 'round (like a record, baby!) to play music!! It has built-in speakers and, if you want bigger sound, it connects to other speakers!
It's lightweight (like 3 oz.) so it won't hurt your vintage record collection, or your modern one for that matter!
WATCH:
The RokBlok is made by Pink Donut and is available for-order for $89.

Happy Record Store Day, All!! Get thee to a record store!