A New Hampshire farmer is offering a crazy yoga experience… GOAT YOGA!! It's really a thing!! At Jenness Farm in Nottingham, New Hampshire baby goats and lucky yogis do yoga together!! LOOK!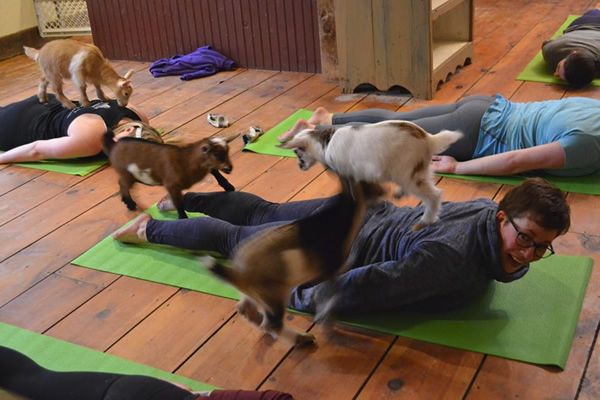 via Incredible Things, Neatorama
WATCH!!
As you can imagine, since the story has gone viral, there is already a HUGE waiting list to participate!! 
"Namaaaaaste!"