SPRING is here!! Time to look the part!
The outrageous suit purveyors at Opposuits are back with new threads and they're totally SPRINGTASTIC!
LOOK! This one is called "Flaminguy"… because, flamingos.
This one is called "Tulips from Amsterdam"… guess why!
If you want to get a jump on summer, check out their summertime suits! They have shorts instead of pants and short-sleeves instead of long ones…
Like the popsicle-covered "Iceman"…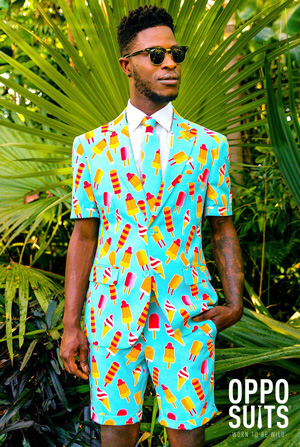 Or the hot pink "Tropicool"!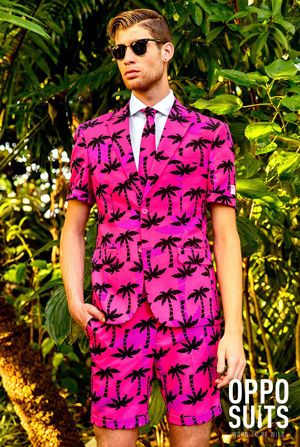 OR one of the many others they have at their site!!