Did you know…? In the late 1800s and early 1900s, some fire departments sent out their firefighters on shiny red bicycles!! Each one was equipped with a hose, an axe, a siren and a metal helmet to help fight the fire!
Look at this thing!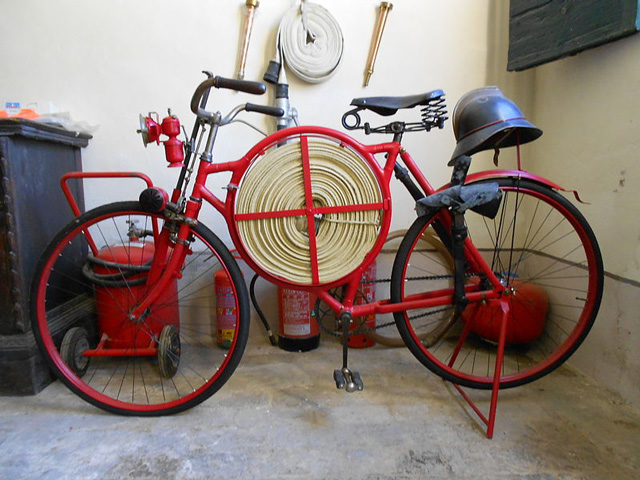 image via Pivari.com
The official name for these cool bikes is "Fire Service Bicycle" and their history is interesting.
Here's a Fire Brigade quadricycle…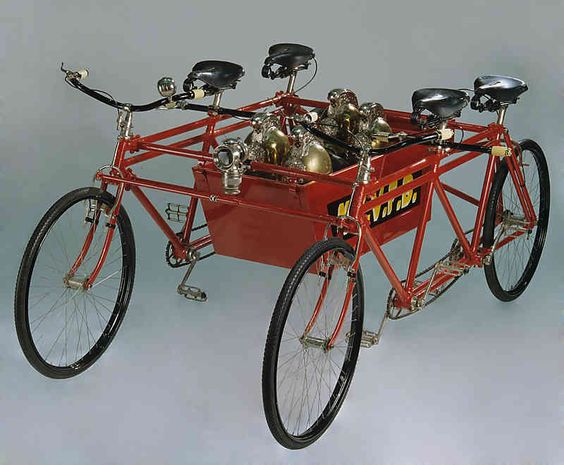 image via Pinterest
And its history:
Used by the New Farm Volunteer Fire Brigade, this red, four-wheeled vehicle was built in 1912 by Howards Ltd. The Fire Brigade quadricycle carried a box for fire fighting equipment and an attachment for towing a hand reel hose cart. The New Farm Volunteer Fire Brigade was established in 1889 in Moray Street. Originally equipped with just two hand-drawn hose reels, the Brigade eventually built a tall lookout tower and station, complete with a loud bell to rouse their members in event of a fire.
The modern version of the Fire Bicycle is a Fire Bike… which is a MOTORCYCLE! Look at this crazy thing!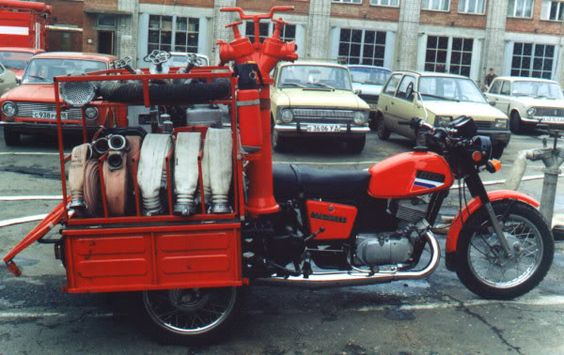 image via MyFirefighterNation
Here's another version… this one is from Mexico City!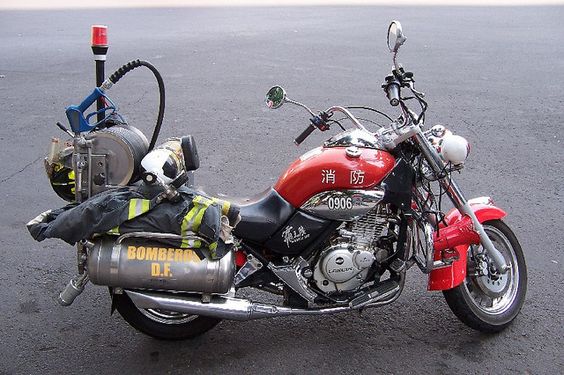 image via Stefan Dietz
I read that firefighter motorcycles are used mainly in cities with heavy traffic congestion. The bikes can weave through traffic to get to the fire faster!
See more firefighting bikes here.