Happy Straw Hat Day!! It is officially OK to pull your straw hats out of storage and wear them all summer long! 
To celebrate I've chosen a bunch of fun ones to show you…
LIKE, this vintage straw hat that has SUNGLASSES BUILT IN! Wow, cool!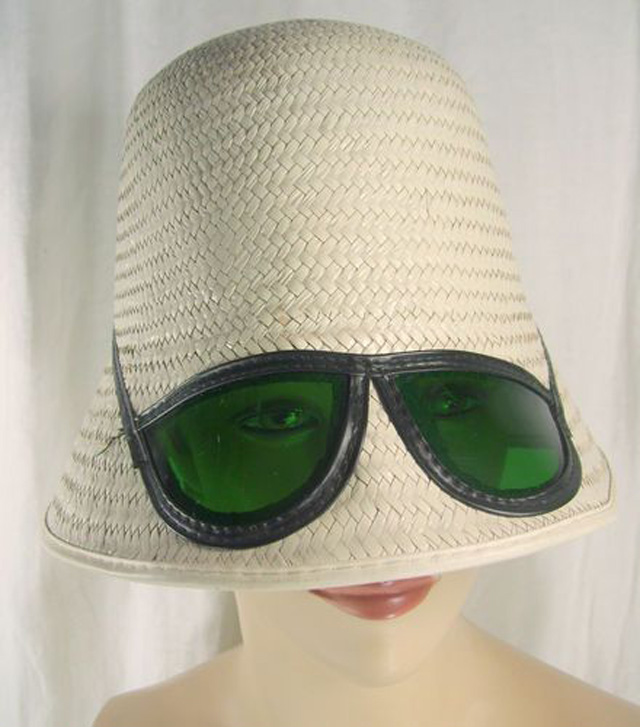 image via
If you LOVE this hat as much as I do, go check out MORE of them HERE!
A family who wears straw hats together, stays together!!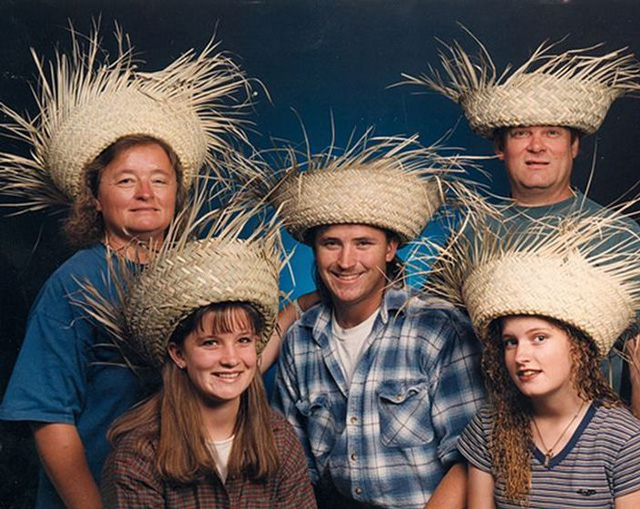 image via
Spread the word!
In 1931, an American inventor made a straw hat with a built-in radio!!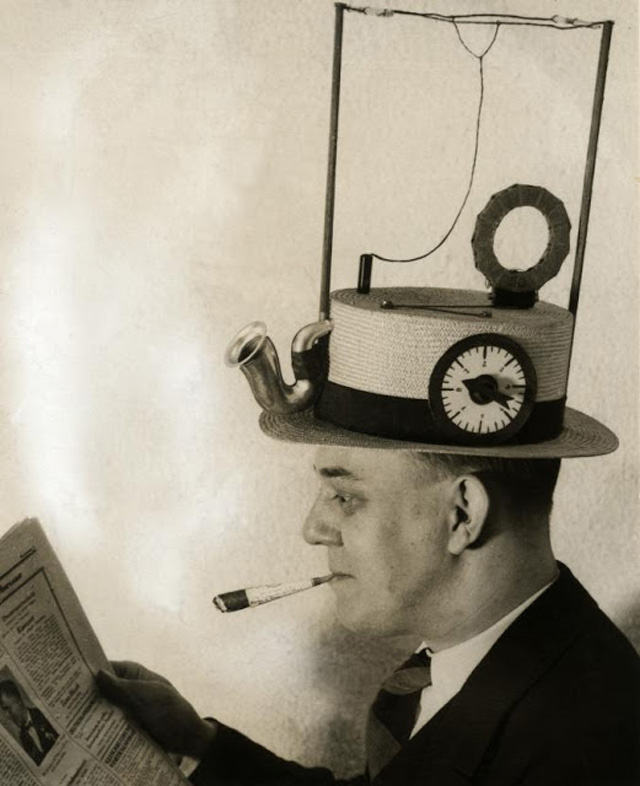 image via National Archief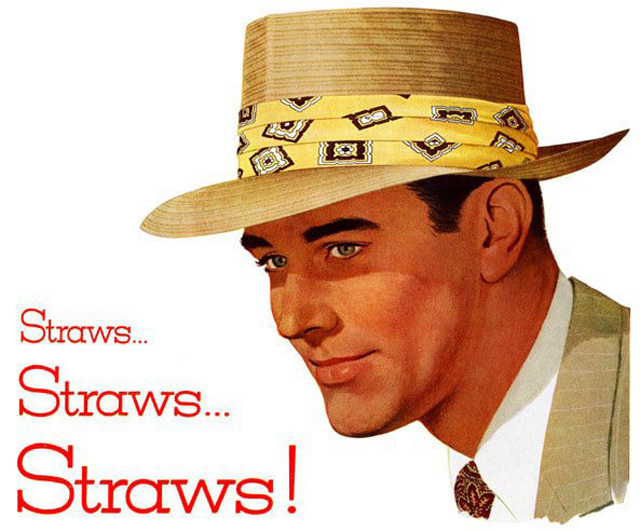 image via

HAPPY STRAW HAT DAY!!!