How far would YOU go for your love of pizza?
Stylist Jasmine Meadows-Birch of Winnepeg, Canada decided to go all the way with this pizza UNDERCUT!!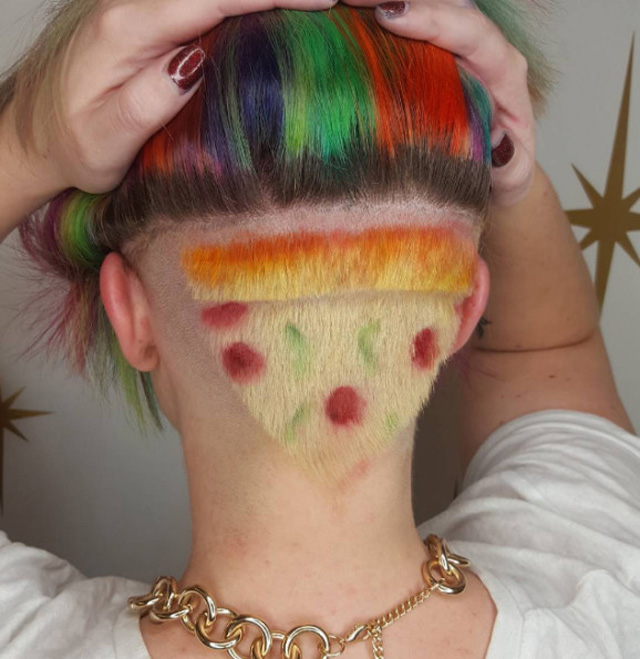 via Incredible Things, HuffPo
Jasmine creates vivid works of hair art on people but, for this, she had her stylist friend Kelly Woodford do the colorful deed! WATCH!

TA-DA!