Looks like pickle juice products are trending! First there was this Pickle Juice Soda, now I'm learning that Pickle-Ice freeze pops are a thing! 
Just in time for summer…!!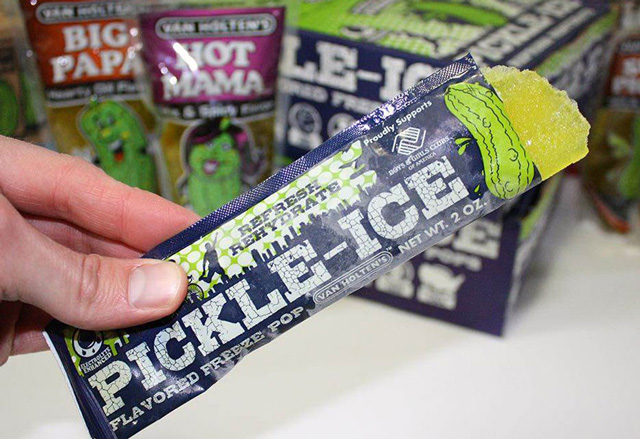 via Foodiggity
These pops are loaded with electrolytes, so I bet I know what everyone will be packing for those hot festivals this summer!
What's next?!  Pickle mints?? 
Oh wait. Those ALREADY exist!!