From 1899 to 1910, Jean-Marc Côté and other French artists imagined what the future would look like in a series of postcards called, In the Year 2000. They postcards were made for the 1900 World Exhibition in Paris and they are really something!
Take a look! These artists thought the future would have a lot more robots, flying contraptions, and that we'd be spending more time UNDERWATER!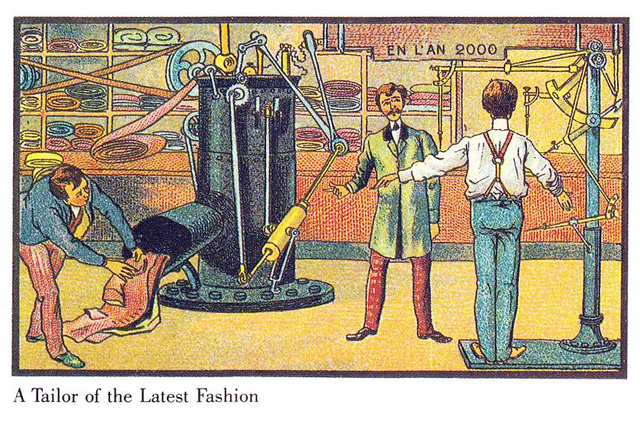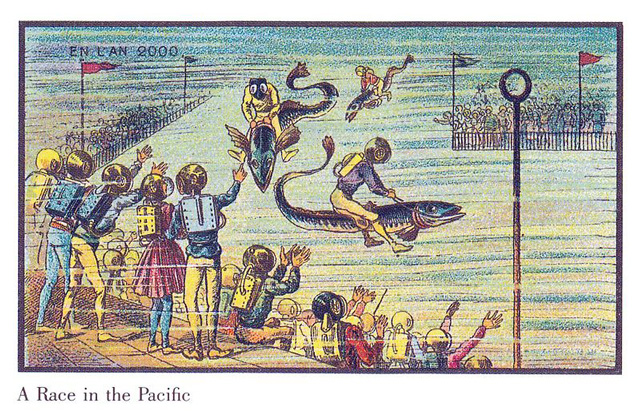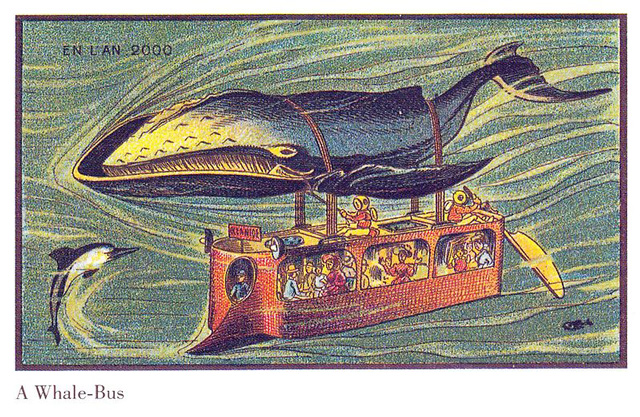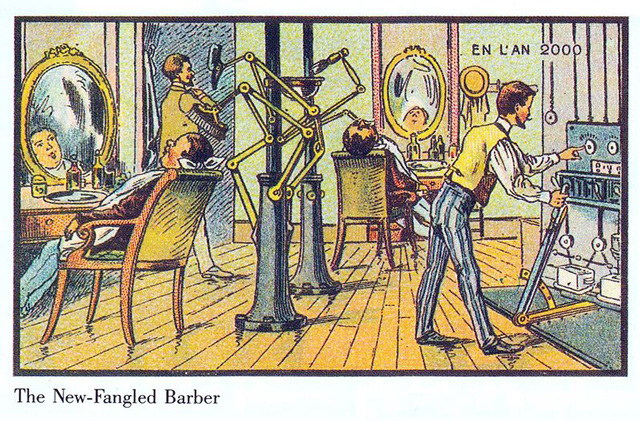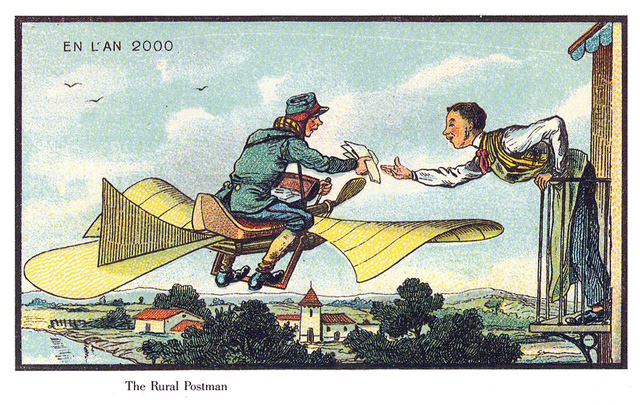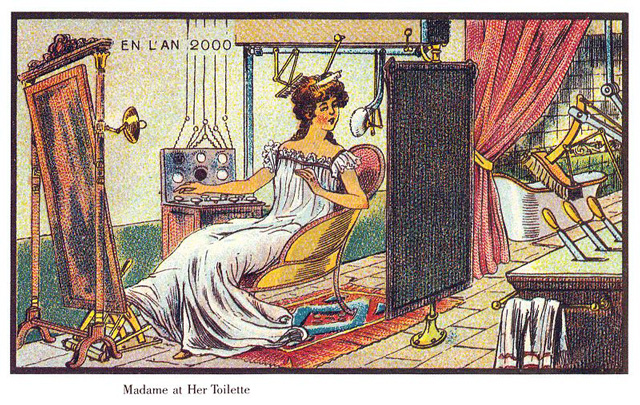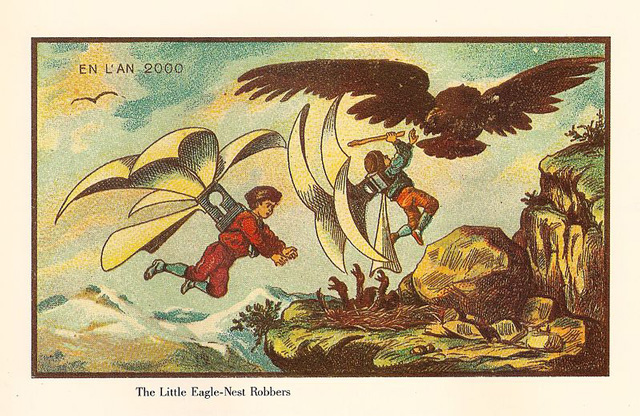 (Um, what?!)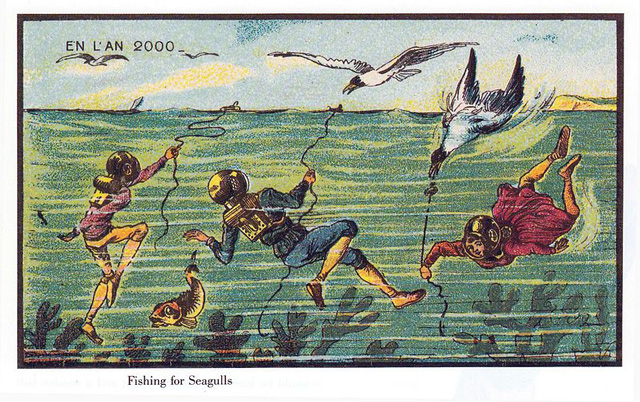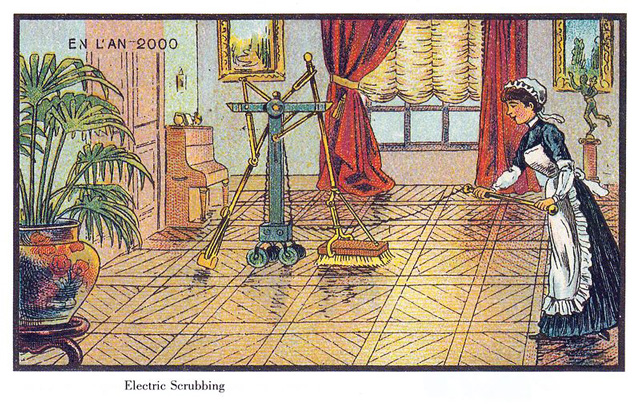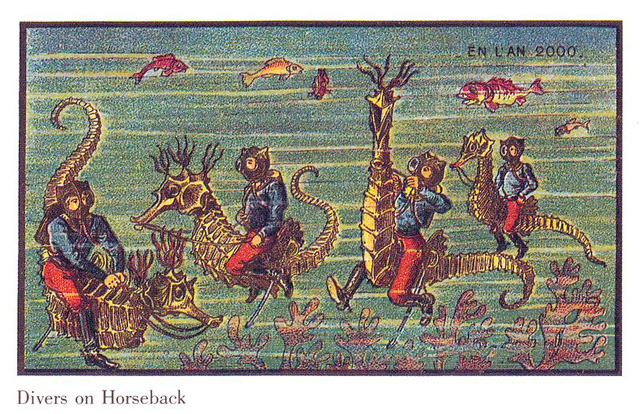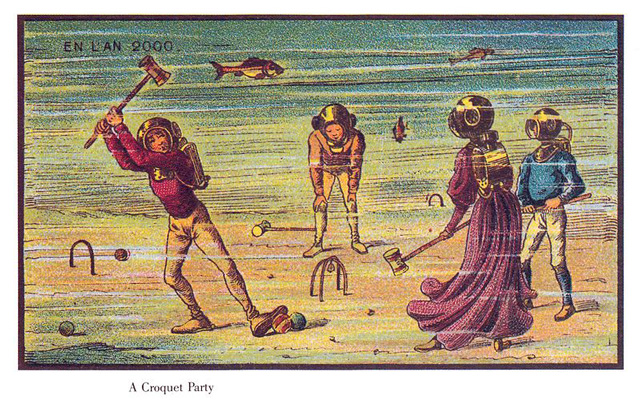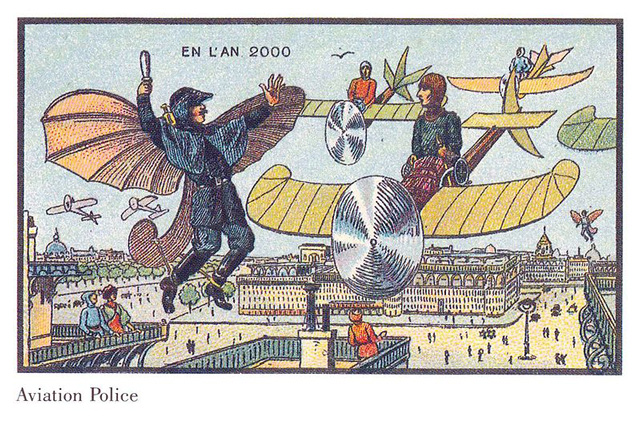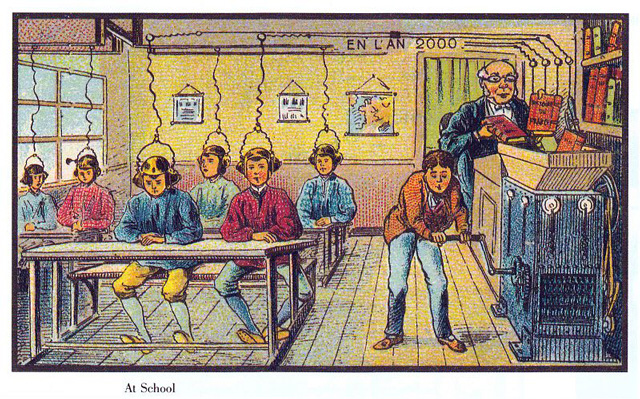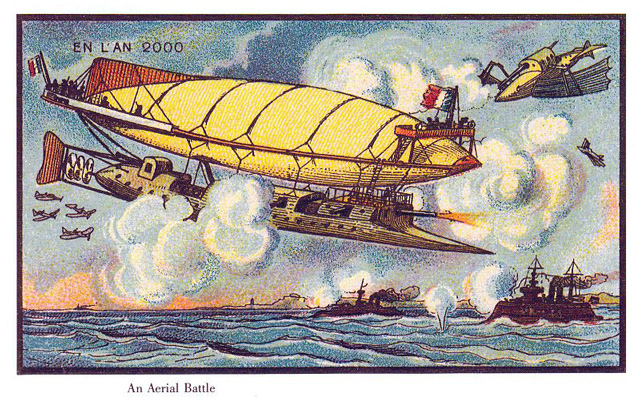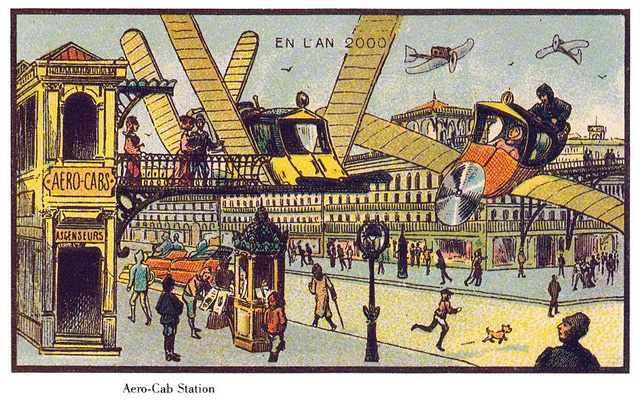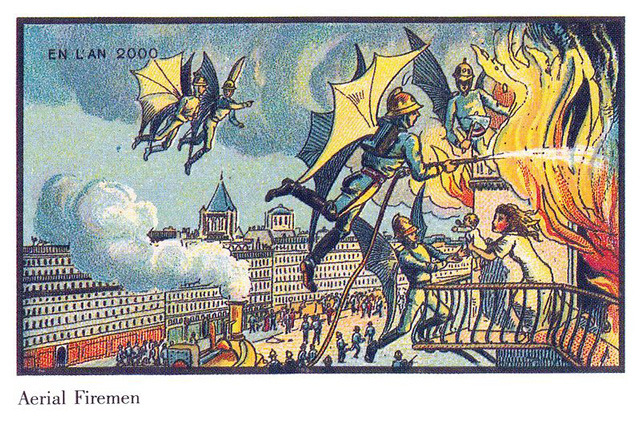 If you'd like to see more of these cool cards, go check out them out at Wikimedia Commons.