These (spectacular) shoes are for the birds!
These pigeon pumps were created by Japanese shoemaker Kyoto Ohata so she could feed her feathered friends and not scare them away!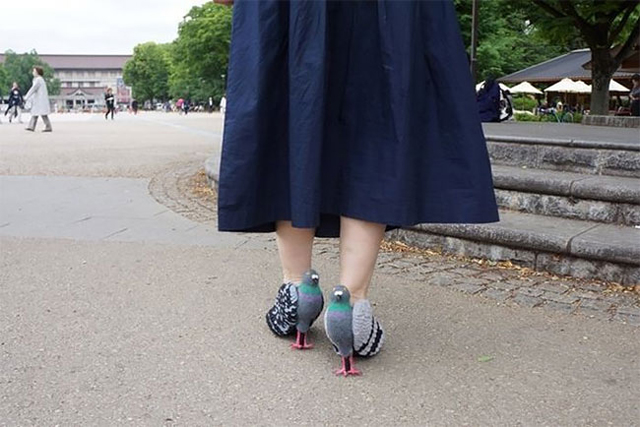 Looks like it worked! She's gone undercover…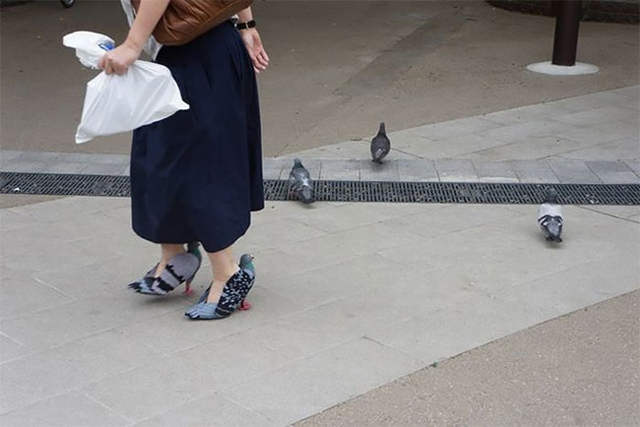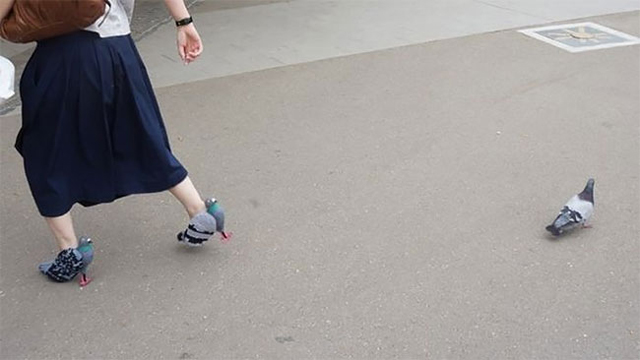 This is what the shoes look like from the front…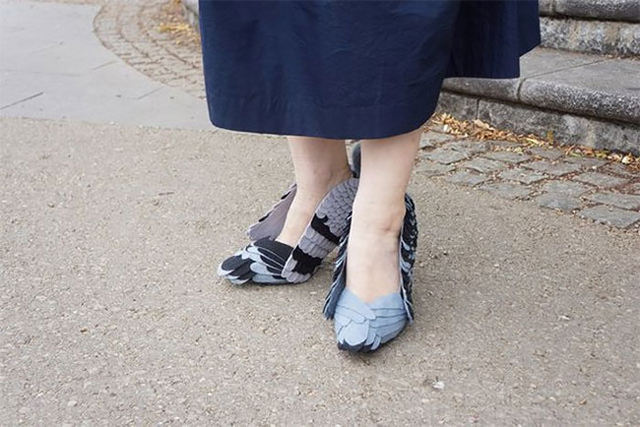 And up close! So cool!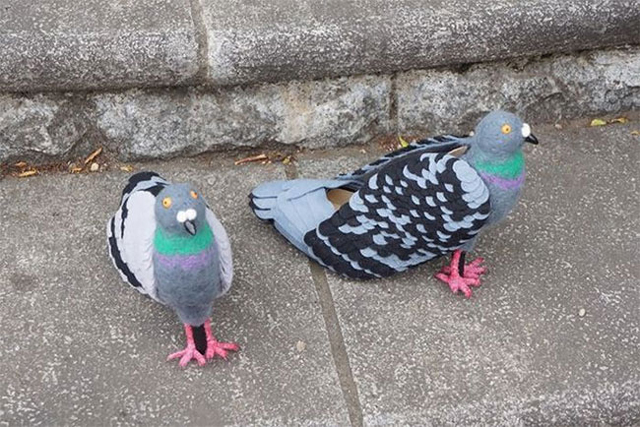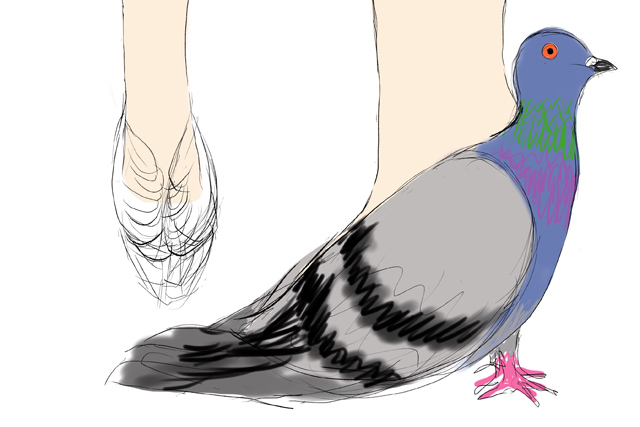 Learn how to make your own pair over at My Modern Met!