I scream, you scream, we all scream for PIZZA ICE CREAM!!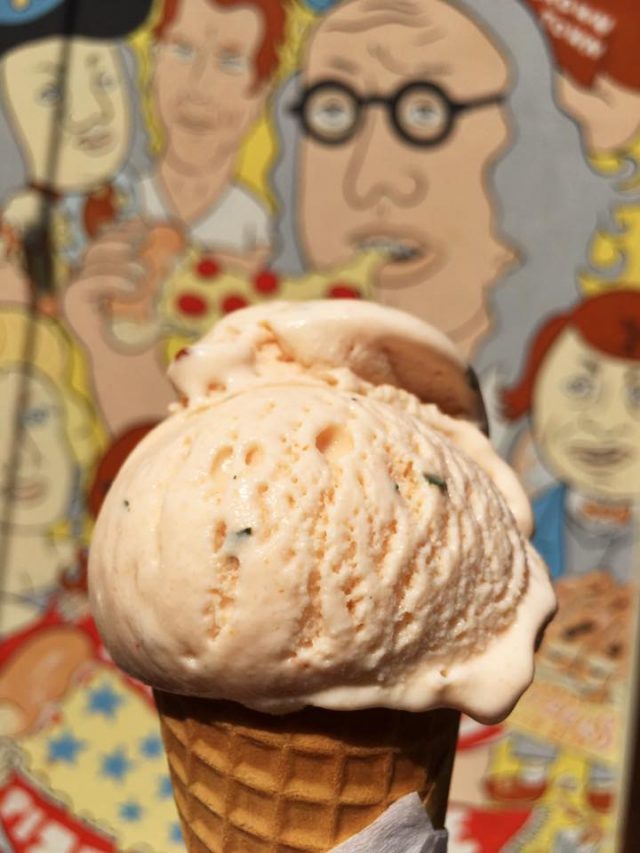 You know me, I think pizza is the BEST! That's why this pizza-flavored ice cream created by Little Baby's Ice Cream in Philadelphia caught my eye!!
It's made with tomato, basil, oregano, salt and garlic– legit pizza flavors!
Summertime yummytime!
via Boing Boing