You know those little fidget spinners that every kid on the planet seems to have in their hand?
Well, Rob Cockerham of Sacramento, California has made a functional fidget spinner COSTUME!! I kid you not. It really spins!! He made it to wear to a Comic Con!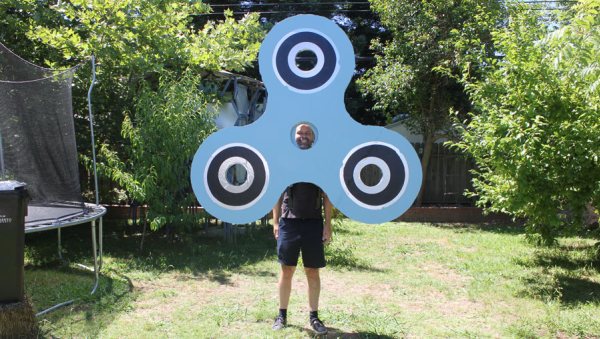 This is what he says about it:
I loved it! It looked great, was unmistakable and shockingly huge, spun like a champ and was light enough to carry around all day!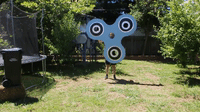 via Boing Boing