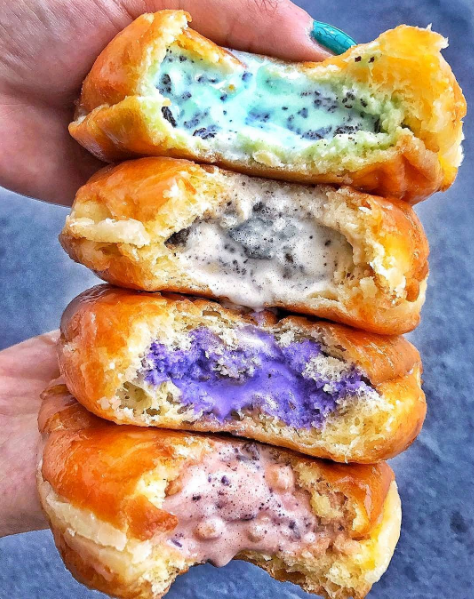 Los Angeles' B Sweet Dessert Bar has put ICE CREAM inside of donuts! This sweet creation is called the "Halo." This is its story:
Sweet B's Barb Batiste, is a Filipina chef whose father passed away five years ago. He and Barb had a very special relationship; there's a chair marked for him in the restaurant, and Barb has fond memories of getting Thrifty's ice cream with him every other day as a child. His name was Angel, and after he died, Barb decided to honor him by combining his two favorite desserts: doughnuts and ice cream. The circle reminded Barb of a halo hanging above Angel's head after his passing; hence, the halo dessert was born.


The glazed donuts are first cut open, then a scoop of ice cream is added. Lastly, the donut is sealed together with a special press. Yum!
Want to try one? Head to 2005 Sawtelle Blvd. in Los Angeles, California. You get to choose your own ice cream flavor! 
via LAist