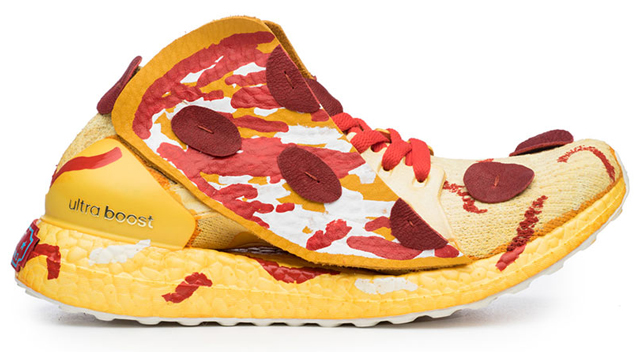 These one-of-a-kind pepperoni pizza sneakers look almost good enough to eat!!
They were designed by Jen Mussari for Adidas and Refinery29's BOOST the Nation campaign. The campaign asked female artists to use UltraBoost X sneakers as a canvas to represent each American state. These pizza shoes represent New Jersey! They then auctioned off all the sneakers for charity. (If only we could buy a pair at the store!!)
You can see all the sneakers in the campaign here.
via Foodiggity