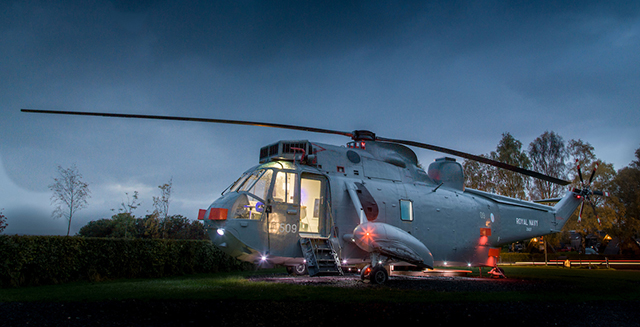 For roughly $200/night, you can sleep in a giant Sea King helicopter that has been grounded and converted into a 'hotel' room.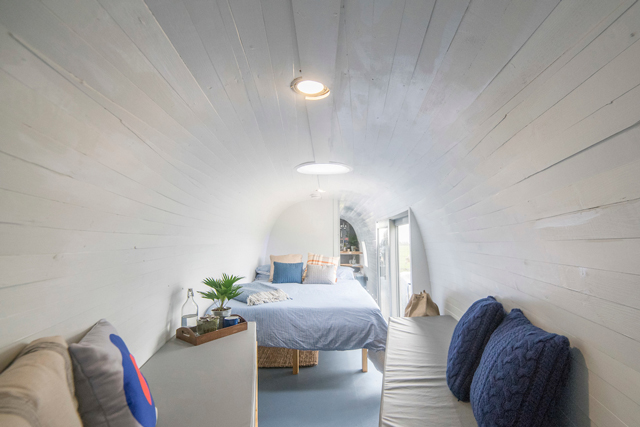 This fancy converted flying machine is good for couples and small families and can be found at Mains Farm in Stirling, Scotland.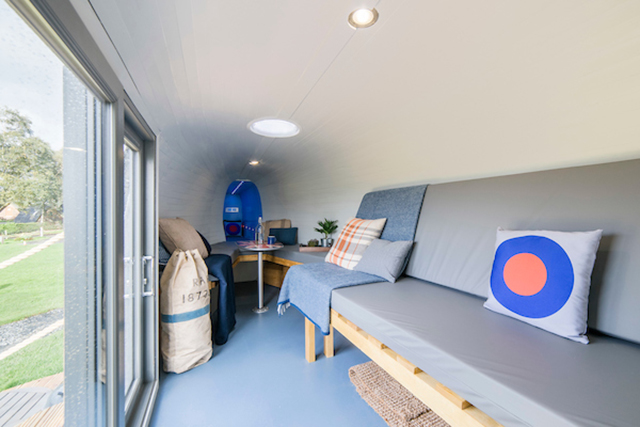 Isn't it COOL?!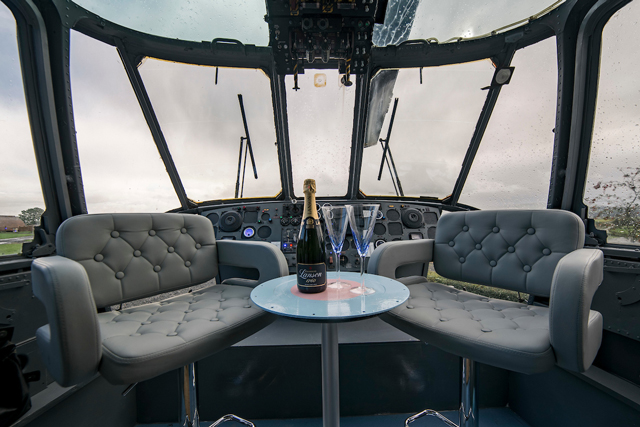 It even has a kitchen!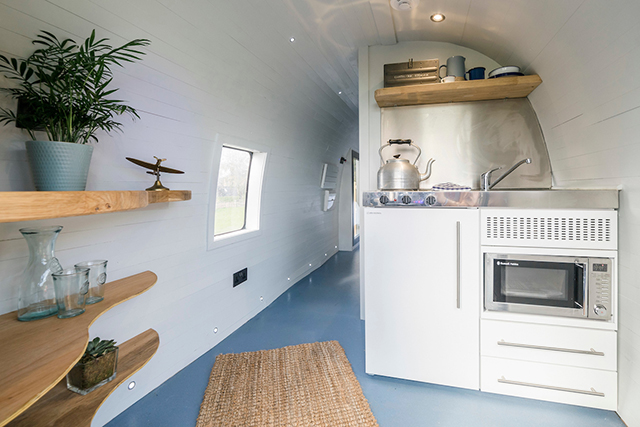 If you want to make reservations, go to the Helicopter Glamping website.
By the way, if sleeping in a helicopter isn't your thing, they also have wigwams to rent on the farm!
Wifi is free but you need to bring your own "torch, towels and tea towels" though.
via TIWIB