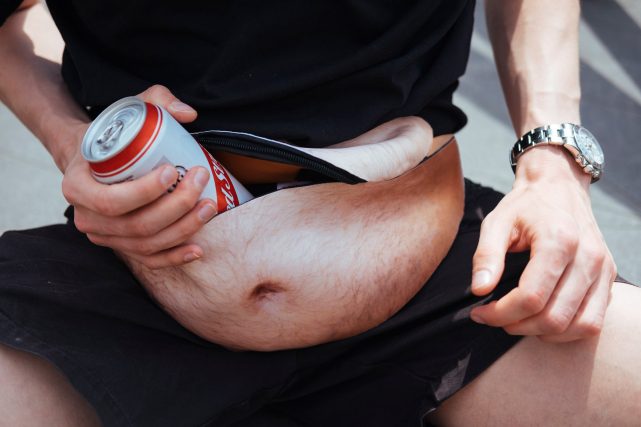 Gentlemen, if you don't have a "dad bod," here's a quick way to gain one… with this hilarious Dadbag!
It's a fanny pack that looks like a guy's belly!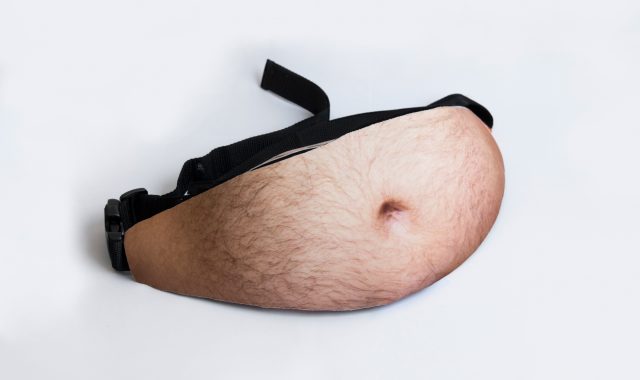 The Dadbag is a creation by London-based designer Albert Pukies, who writes, "I made the dadbag because I'm desperate to have dad bod but I'm also very concerned about the health risks associated with it. The solution is quite simple, a bumbag with a proper dad belly printed on it. Now I can put on a dad bod whenever I feel like it and even store my valuables in it."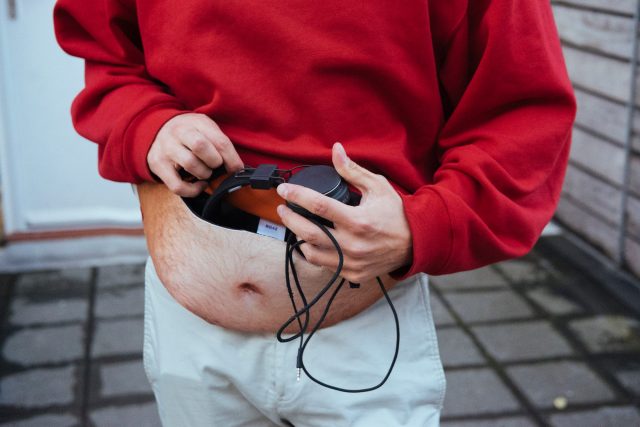 Unfortunately, the Dadbag isn't for sale… yet, anyway. Albert is looking for someone to help him mass produce them.
When it is available, I'll take one in each style!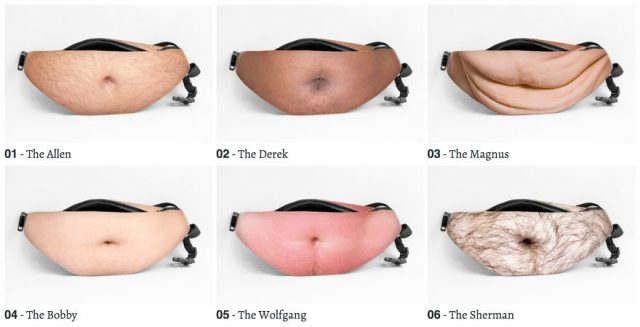 via Boing Boing