Emily Seilhamer is an artist who specializes in upcycling. She creatively reuses unwanted items by making them into new things. Well, she really outdid herself with her latest work!!
I've been saving Starburst wrappers diligently (with the help of friends and family) for 4 years to create this dress. After enough were saved I organized them into colors, ironed them, folded them into links, and made candy wrapper chains.

With the use of elastic thread, I was able to sew the links together into a "fabric" to create the dress. My husband and I met when he offered me a pack of Starburst a few years before the project started. As his favorite candy he began to save grocery bags full of wrappers for me… The dress had a nice spot next to the gift table at our wedding almost 2 years ago!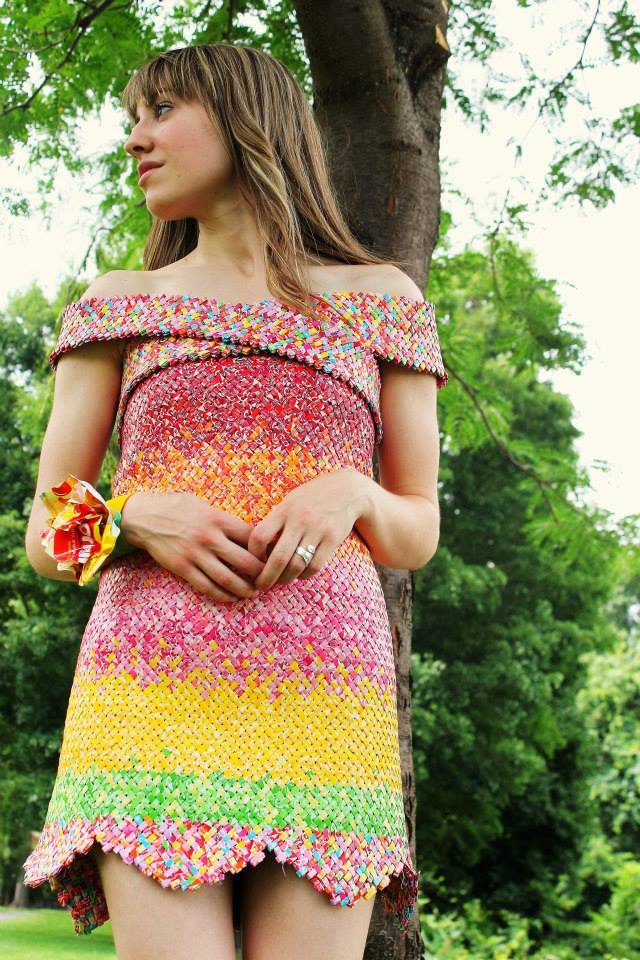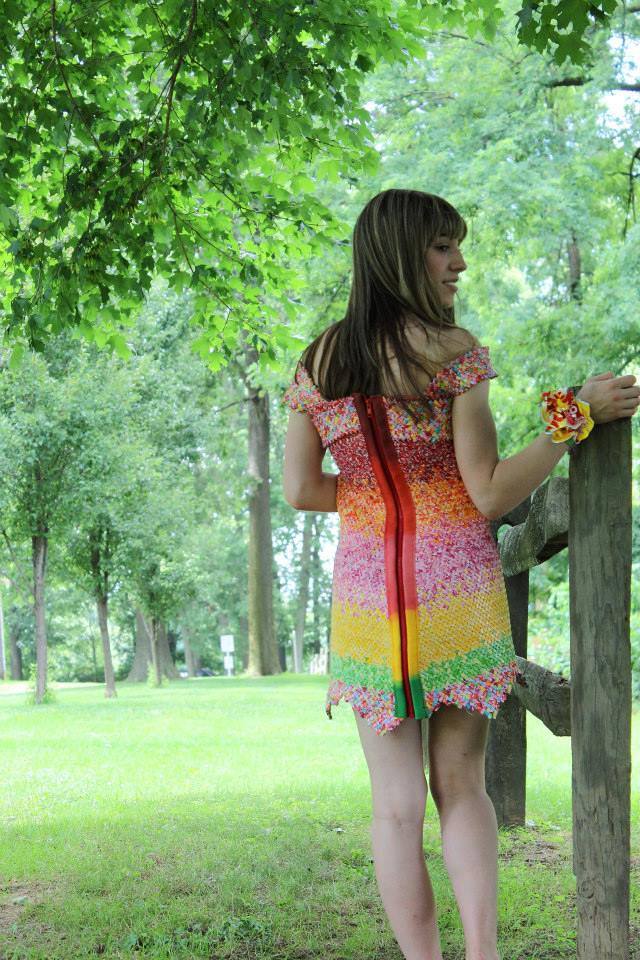 When the Starburst company found out about her dress, they sent her additional wrappers and she made this purse and covered these heels!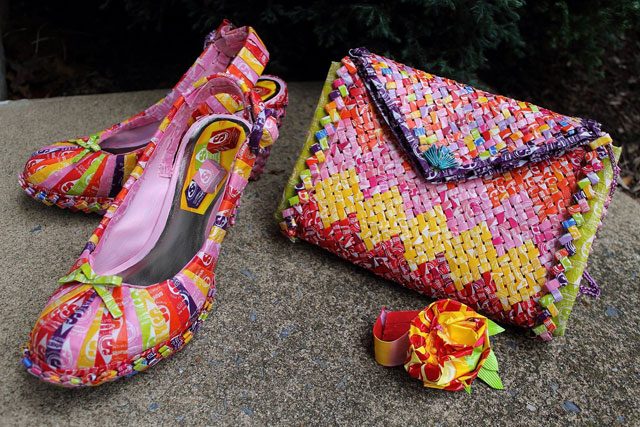 via Bored Panda