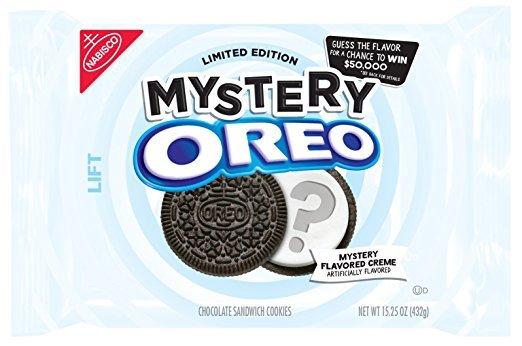 Nabisco wants you to guess the flavor of their new Mystery Oreo creme and if you guess correctly, you get a shot at winning $50,000! 
The internet seems to think it's something artificially fruity, like Fruity Pebbles or Froot Loops.
Have you tried these cookies yet? What do you think they taste like? Are they any good?
via Boing Boing