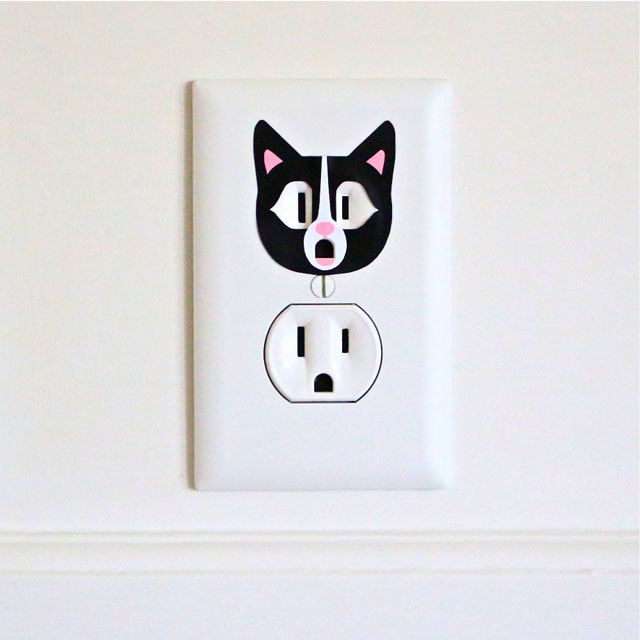 We can all see the surprised faces in our home electrical outlets but Zachary of Etsy shop ElectricStickerCo went one step further. He made stickers so the faces look like surprised animals! Take a LOOK!!
Here's a deer…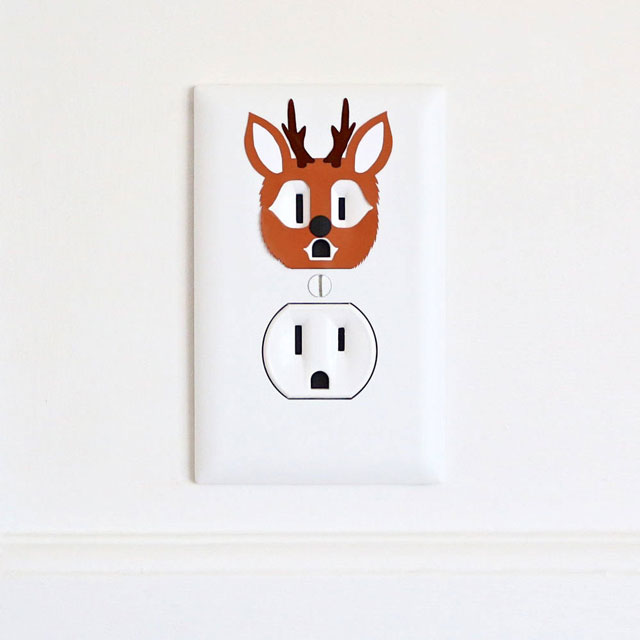 and a fox…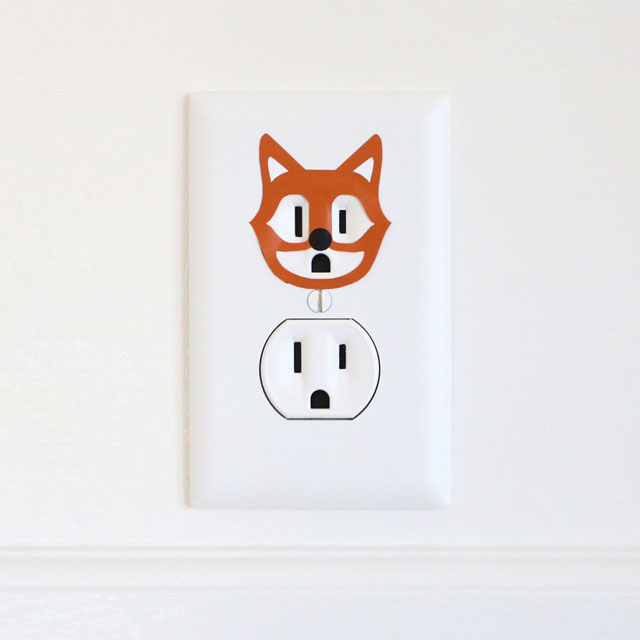 and an owl… and up above is a black cat!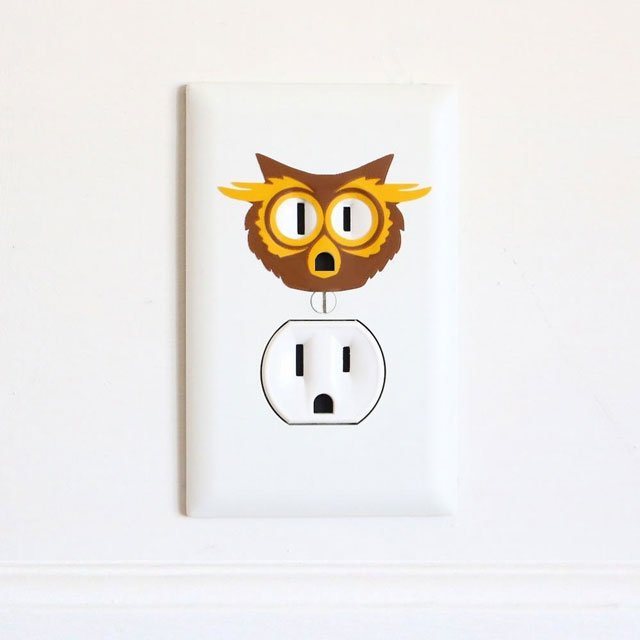 All of them (and more!) are available for $3.57 each at ElectricStickerCo!
OBVIOUSLY, don't use these in a house with young children !!