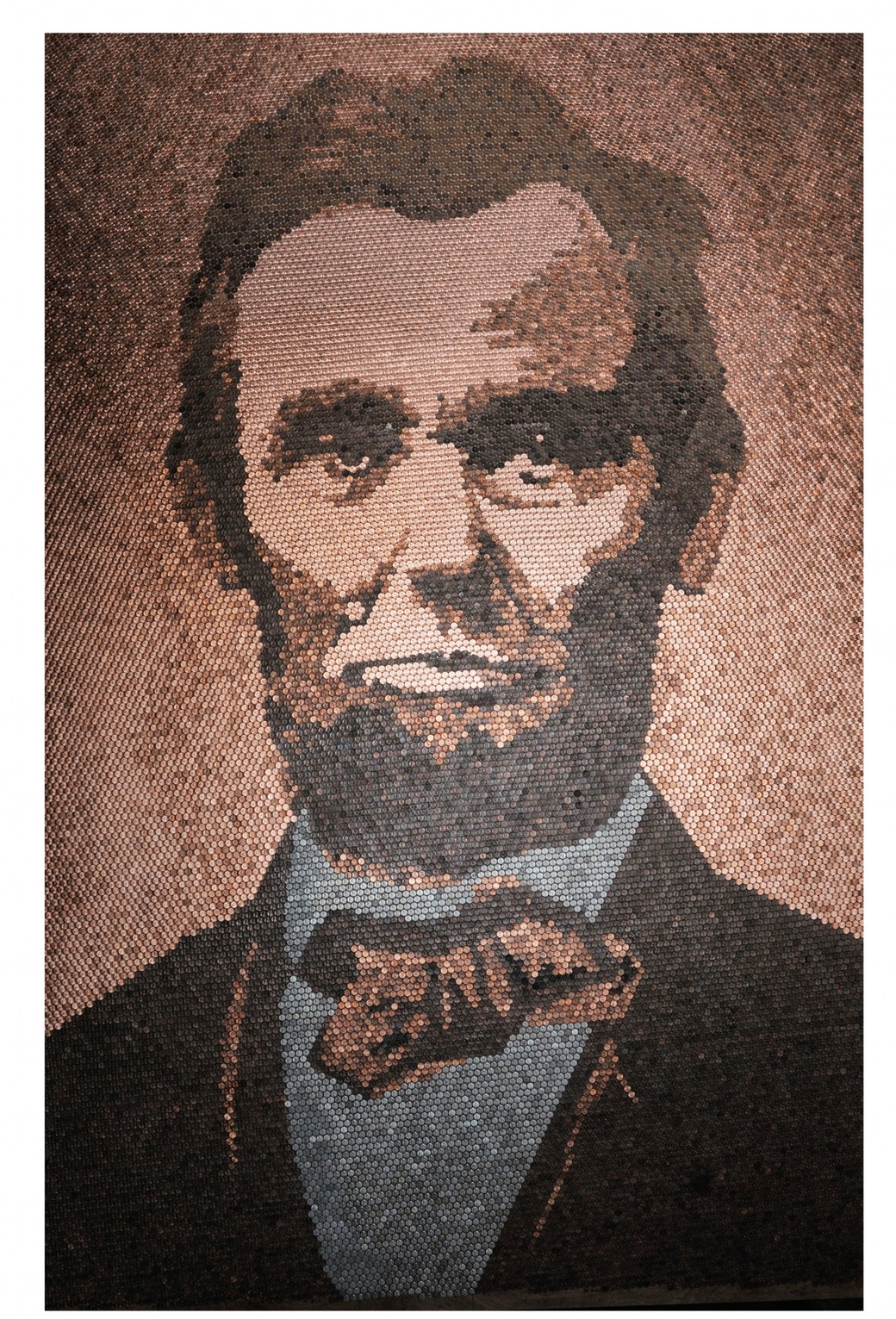 Abraham Lincoln was a tall man, standing in at six-feet four-inches. That's not including his top hat! 
Now there's a giant portrait of him, made of PENNIES!! It was the winning entry in the recent ArtPrize international art competition.
"A. Lincoln" by Richard Schlatter of Battle Creek, Mich., received the most overall votes from the public, which chose from more than 1,300 entries during a two-week voting period. Mr. Schlatter will receive a $200,000 award — as well as another $12,500 for being the top vote-getter in the two-dimensional art category…

His 8-by-12-foot Lincoln portrait is composed of more than 24,000 pennies that include coins from every year since 1909, when the 16th president first appeared on the currency.
It took Mr. Schlatter 315 hours to complete!!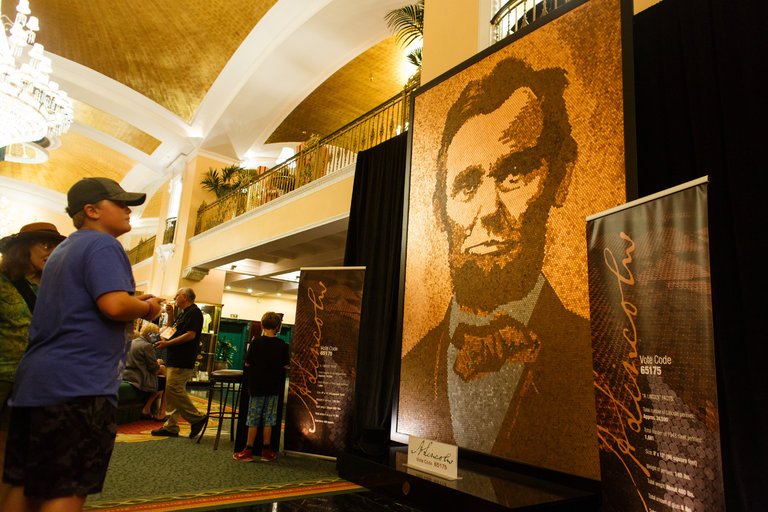 via bookofjoe