Having a big party of 50 to 70 of your closest pizza-lovin' friends and want to feed AND impress them all?
I hope you live in Los Angeles, because you'll need to order the "Giant Sicilian" from Big Mama's and Papa's Pizza. It's 54 inches by 54 inches… yup, a giant square of hot, cheesy goodness! It takes multiple people to make AND deliver it! Wow!
It's going to cost you though… a pizza this big ain't cheap! It starts at $249.99!! 
CHECK THIS OUT!! This is how they deliver it!! Little car, BIG pizza!!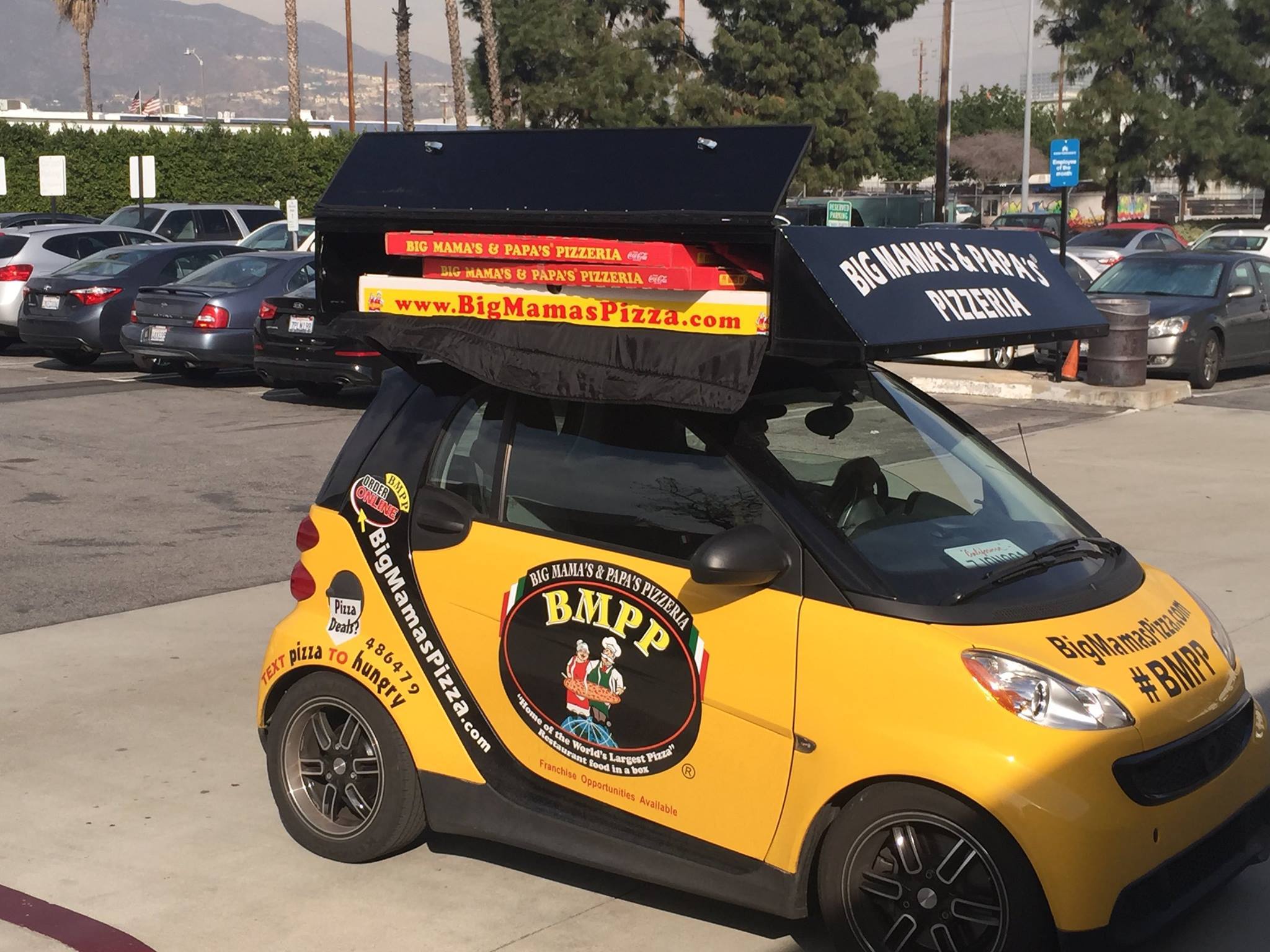 via TwistedSifter