One of my fans, microbiologist Lisa Valencia of Aurora, Colorado, put my portrait in a petri dish!! She says it's Enterococcus bacteria, wow! It's Petri Herman! LOOK!!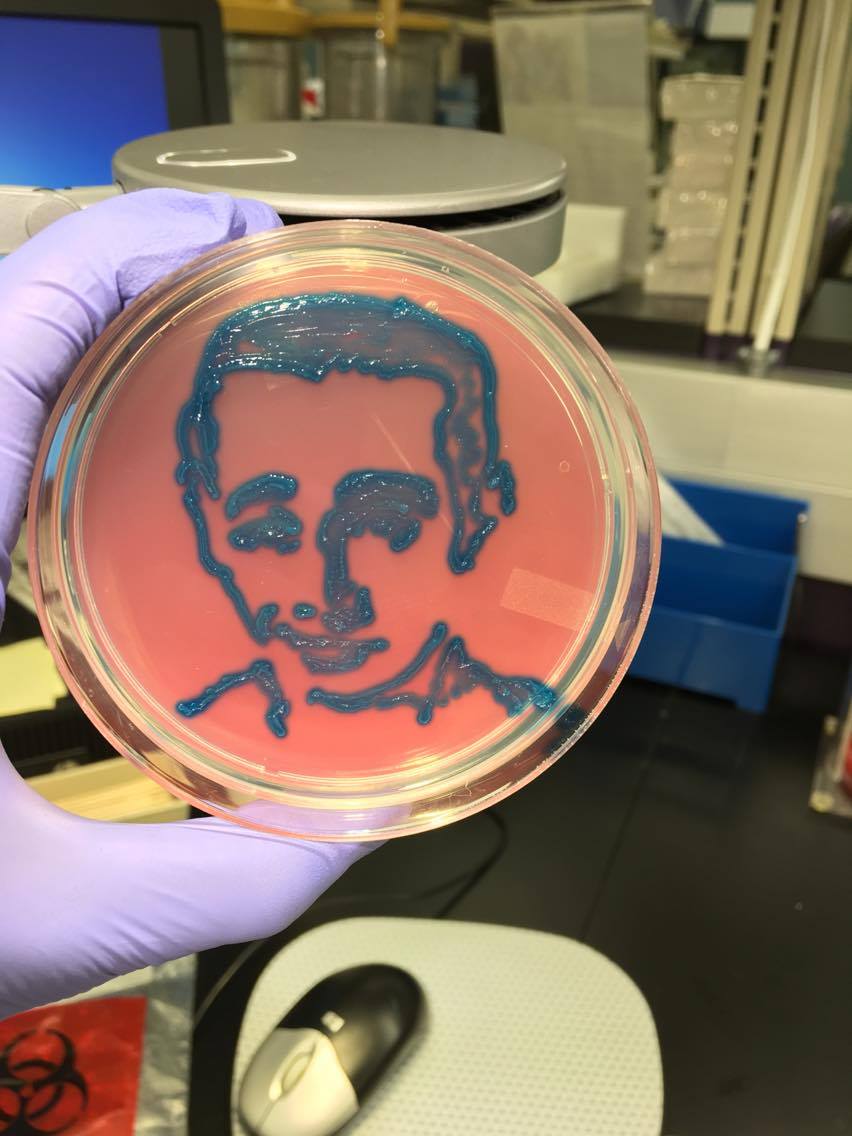 And Jambi's too!! She says, "The blue is Enterococcus and the pink accents are E.coli." 
The Petri plate has a gel agar inside of it which supplies nutrients to grow the bacteria. This is a special agar that allows the specific bacteria to grow in different colors. These were inoculated with the bacteria and what you see is the picture that the bacteria made after 18 hours of growth in an incubator.
Mekka Lekka Hi Mekka Hiney WHOA!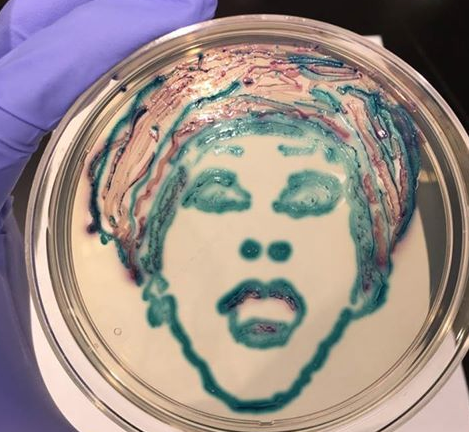 These might just be the most science-y entries in my online Fan Art Gallery!! Thanks, Lisa!!