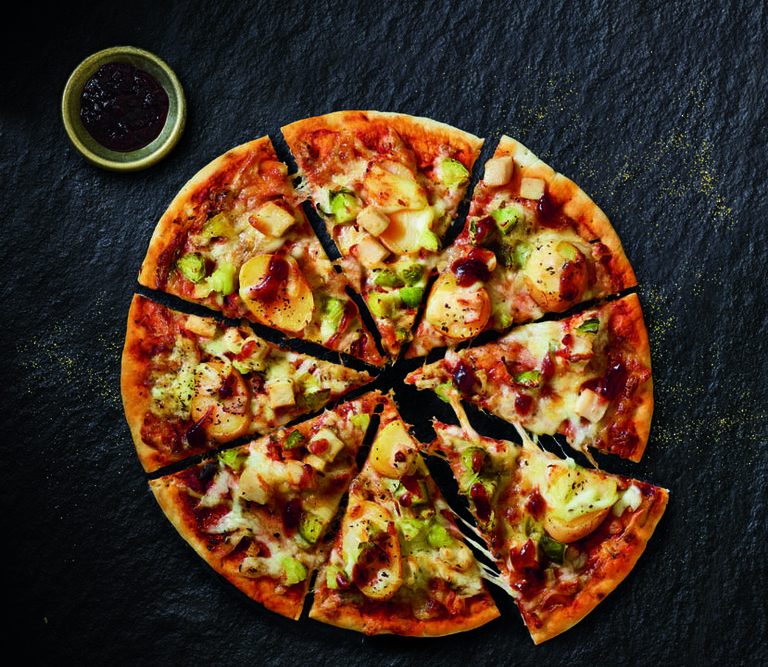 Here's one way — maybe the BEST way — to enjoy Christmas dinner… on a PIZZA!!
UK supermarket chain Asda has put chicken, roast potatoes, Brussels sprouts, and cranberry sauce on a special Christmas dinner PIZZA! It will be available on December 7 on their deli counter!

You don't have to go overseas to make a Christmas dinner pizza though… just make your own! Turkey? Tofurkey? Ham? Mashed potatoes? Hawaiian roll crust? Yule logs? You name it! It's going to be GREAT!
via The Daily Meal