It's Thanksgiving!! That means I get to share my favorite Thanksgiving image with you…
The happy lady holding the GIANT TURKEY! Or is it a little lady holding a REGULAR-SIZED TURKEY?! We may never know!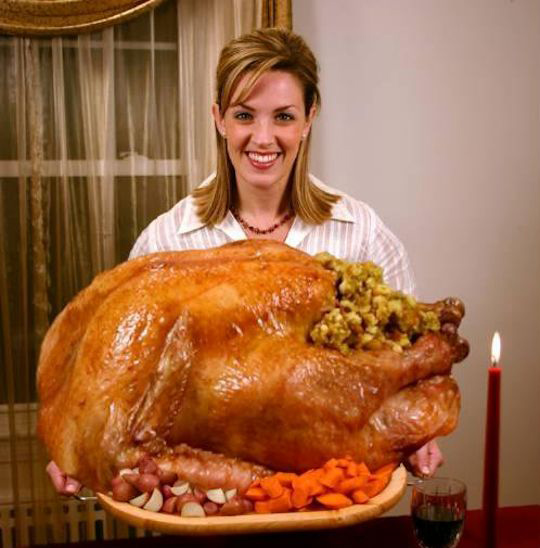 This is the sixth year in a row I've shared her on Thanksgiving day… so why stop now?!
Happy Thanksgiving! I'm thankful for all my friends and fans!! Like YOU!
You folks have seen THIS, haven't you? It's a classic!
Here are the runner-up images!