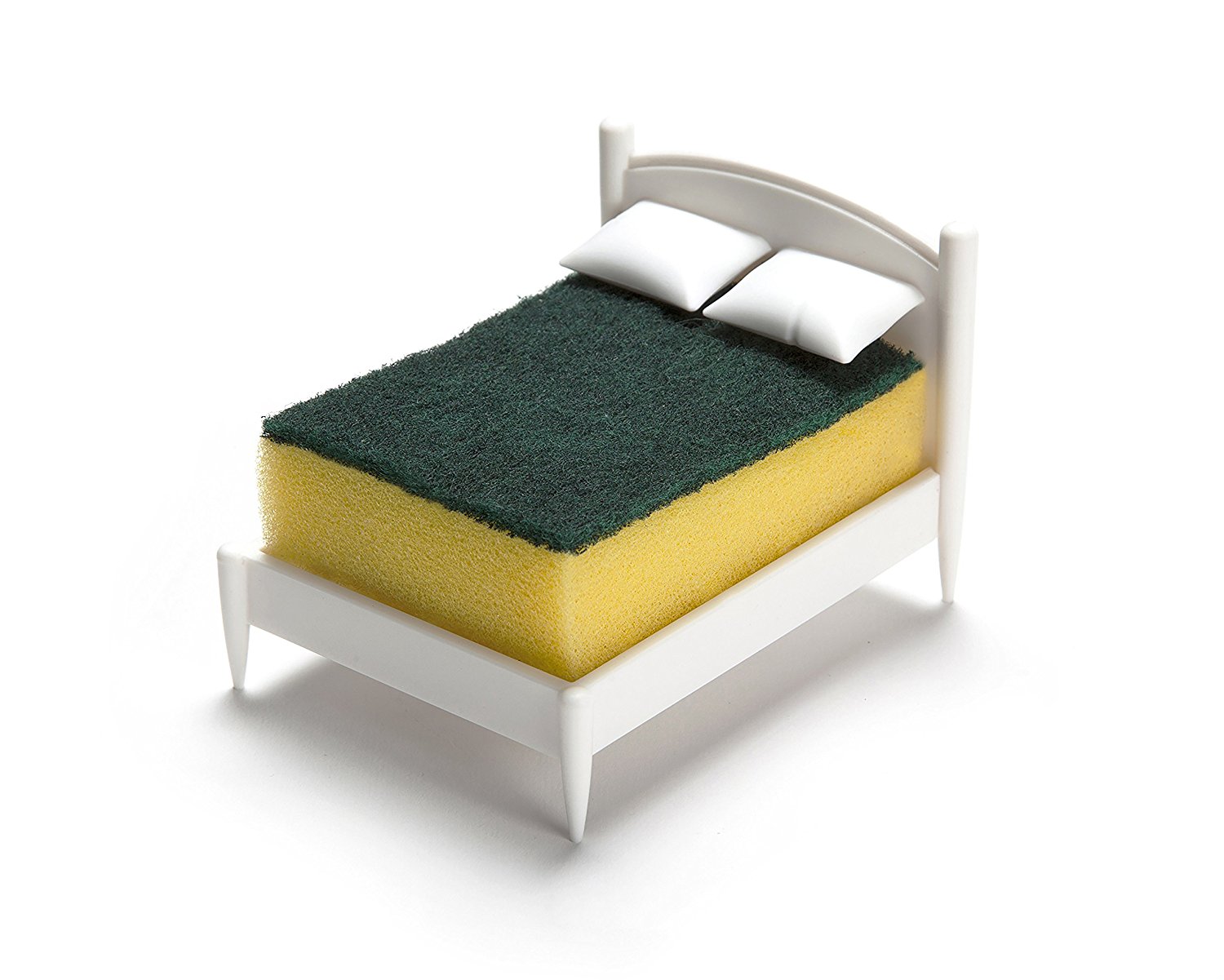 Isn't this the BEST?! It's a tiny plastic bed WITH attached pillows for your KITCHEN SPONGE! Night night, little guy!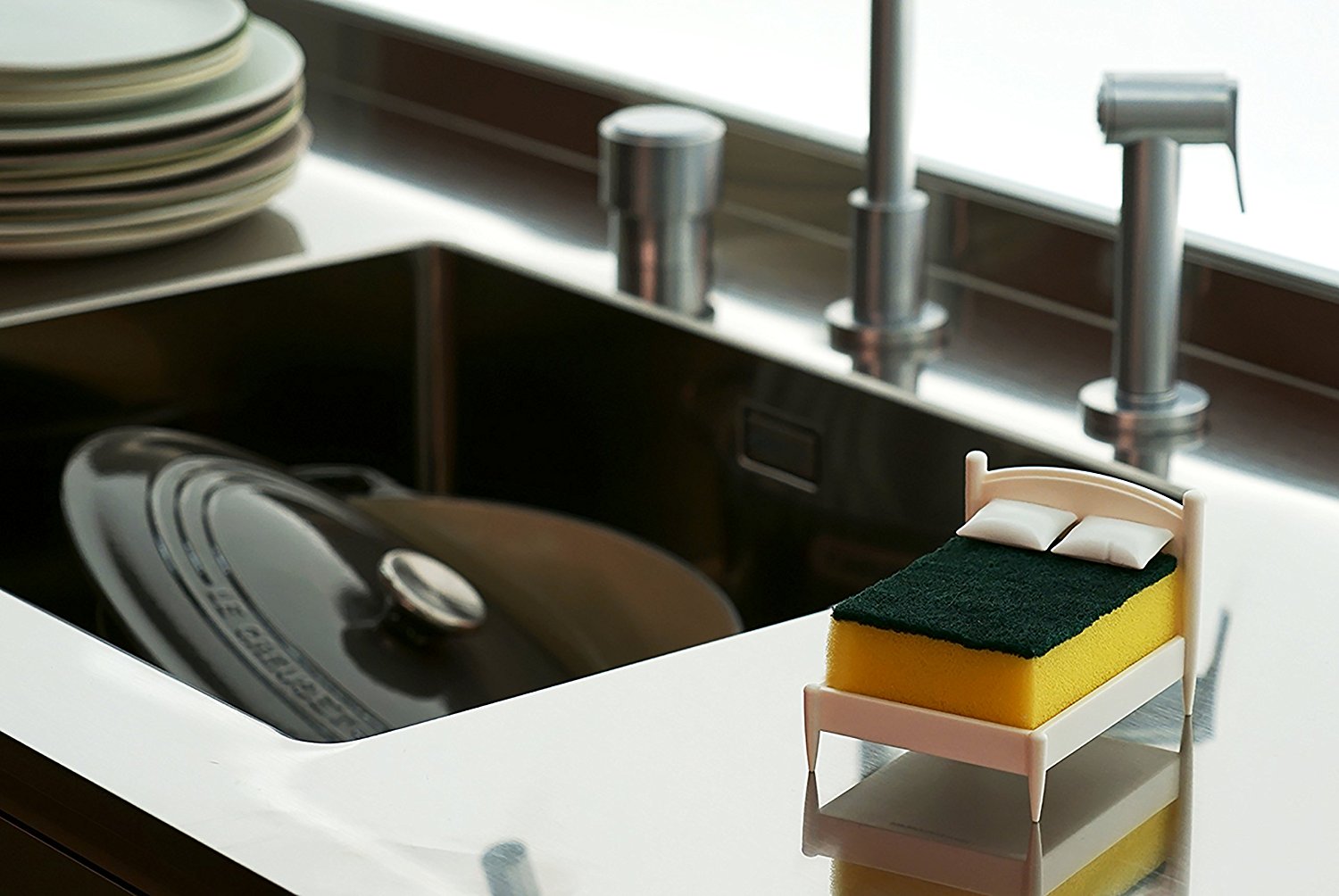 Get one for every sponge, steel wool pad, and pan scrubber in the house and open a little bed and breakfast for sponges!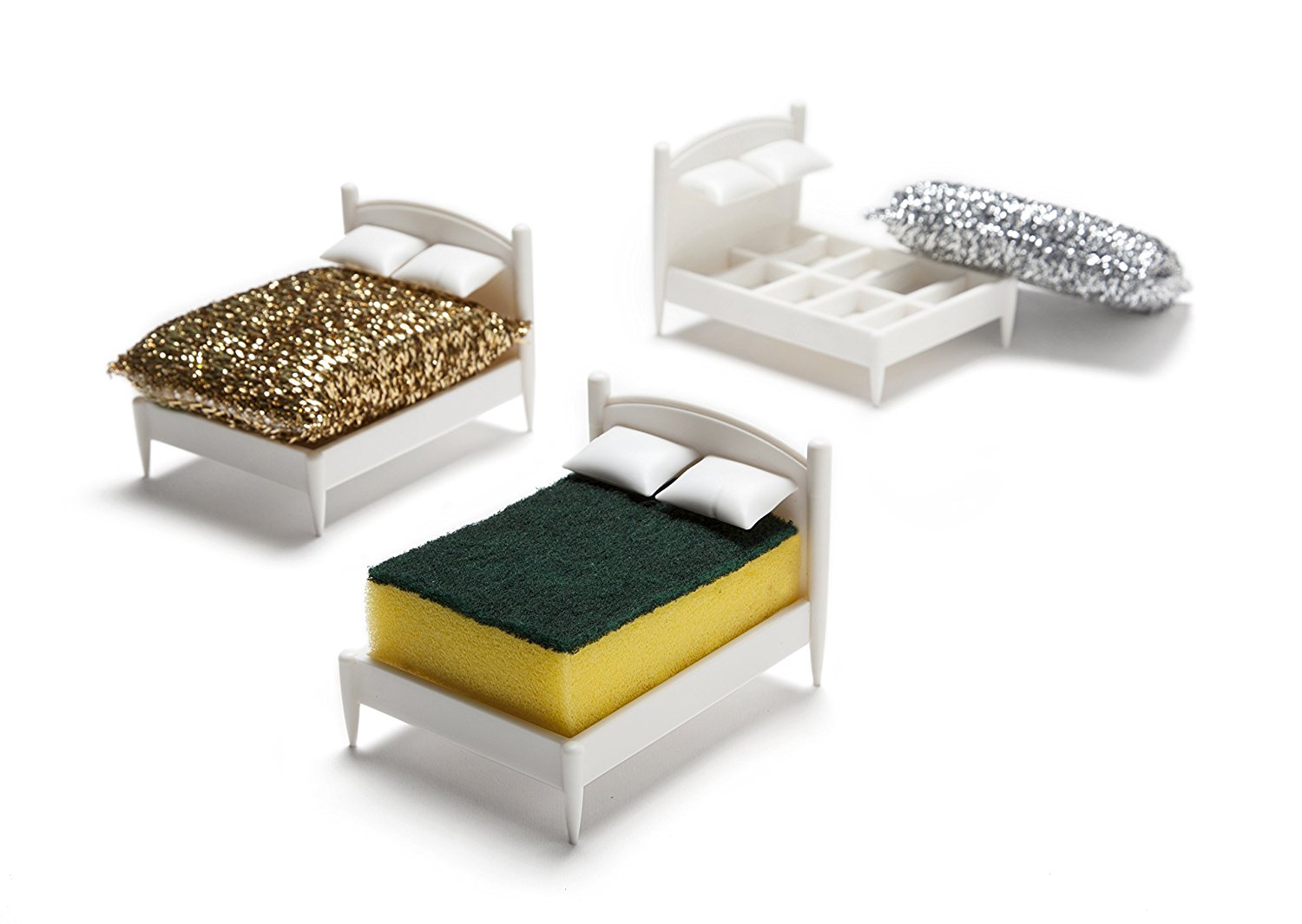 This sponge bed is called Clean Dreams and is made by OTOTO Design. Get one (or more!!) for $13.95 apiece.