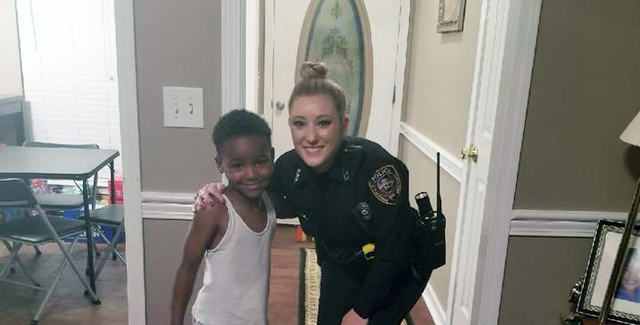 TyLon Pittman and officer Lauren Develle
What would YOU do if you thought someone was going to REALLY steal Christmas?? Call the cops, right??
That's just what this 5-year-old boy did.
After watching the Grinch on YouTube Saturday, TyLon Pittman called 911 to report him!!
LISTEN:
On Monday, the perp was captured and TyLon was invited to lock him up, which he did!!
WATCH!!:
#BREAKING: The Grinch has been arrested in Byram. He will be charged connected to the recent attempted theft of Christmas.

Posted by Clarion Ledger on Monday, December 18, 2017
Good job, TyLon!!
Guess what TyLon wants to be when he grows up?? A POLICE OFFICER!!!
via USA Today, photo by TeDera Dwayne Graves II