Did you see this?! A couple nights before Christmas, everyone on the International Space Station watched the new Star Wars movie, The Last Jedi, together!!

NASA astronaut Mark T. Vande Hei shared this awesome photo on Twitter: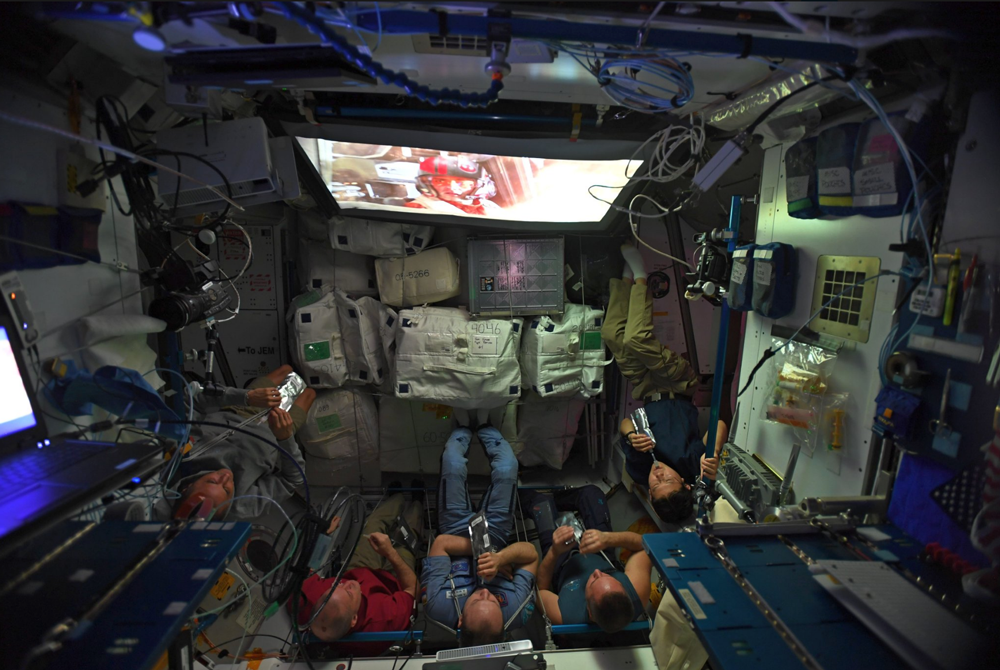 His caption:
Space Station movie night, complete with "bungee cord chairs", drink bags, and a science fiction flick!
COOL!!