Here's the coolest real estate listing I've seen in a while… it's the World's Largest Chest of Drawers!!!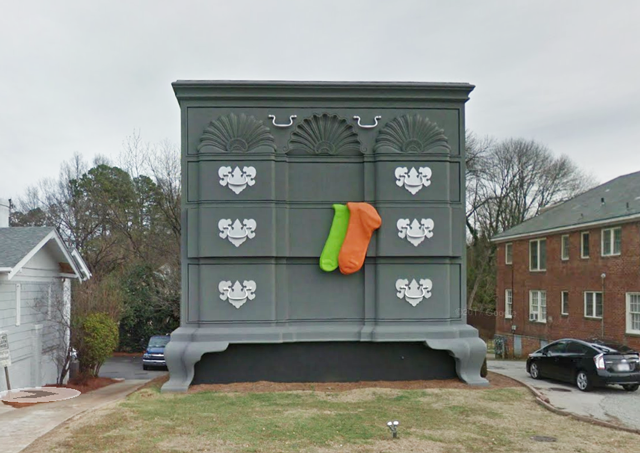 This unique commercial property is located in High Point, North Carolina which is the Home Furnishings Capital of the World!!
The 36-f00t-tall building was created in the 1920s by the local chamber of commerce as their "Bureau of Information" and includes two giant "socks" which are meant to symbolize the city's hosiery industry!
Its price was recently reduced to $235K!
Find info about it here: 508 N Hamilton St, High Point, NC 27262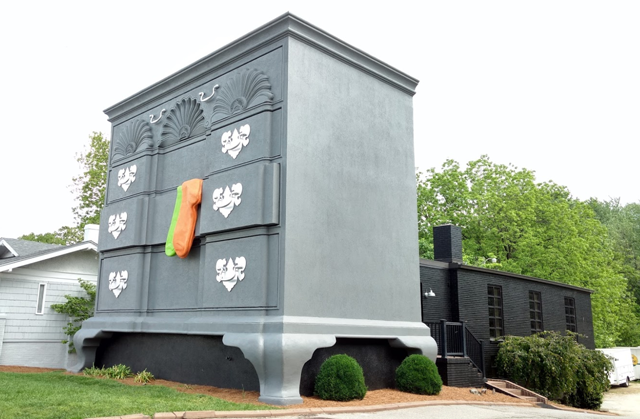 via Old House Dreams
second photo by Laurie Hlywa