Brrrr….! It was below zero during Super Bowl weekend in Minneapolis!
That didn't stop local ad agency space150 from hand-packing balls of real Minnesota snow and selling them through this vending machine! It cost visitors to the Twin Cities just $1 to get this chilly souvenir! According to Adweek, all proceeds went to Wilderness Inquiry, a nonprofit in Minnesota that gets city kids out in the great outdoors.
The containers are see-through!
Look at this, they rolled the snowballs and then let them dry in a shed…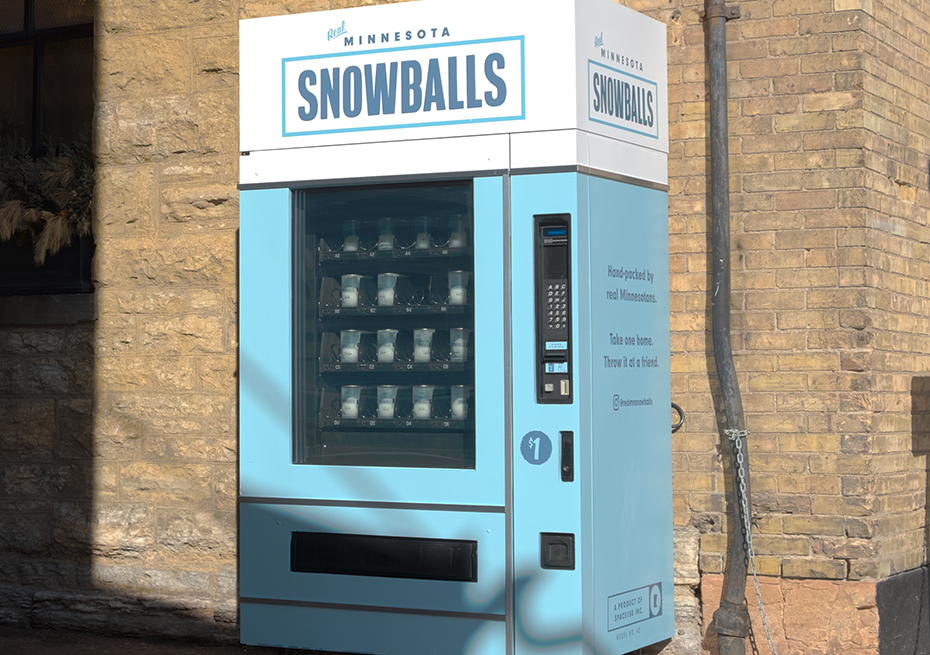 via Boing Boing