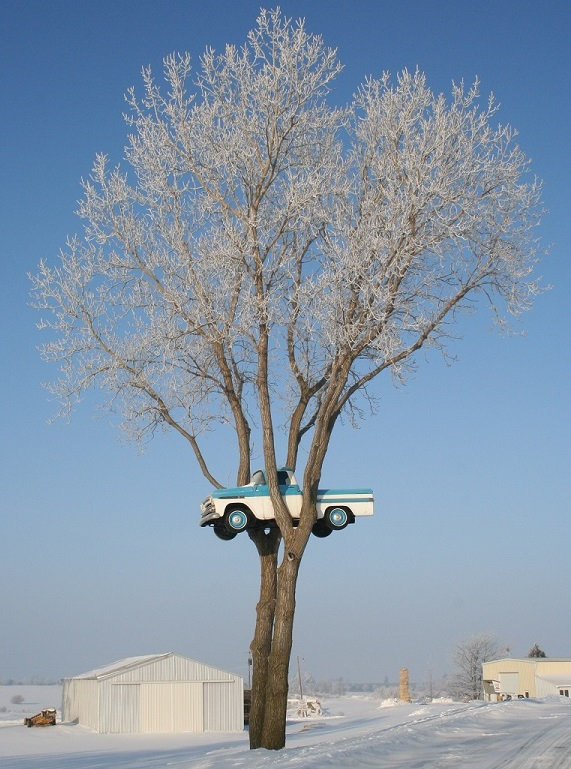 This is quite a story! Twenty-four years ago, Wisconsin artist, inventor, bodybuilder, limestone quarry owner, and car collector Mark Madson put a 1959 1/2 ton Chevy Fleetside pick-up in a tree… as a tree house for his son Luke! His son grew up, but the truck remains!
Amazingly, he RESTORED the truck first before putting it in the tree, WATCH:
It's simply called "The Truck in the Tree" and it's been in many TV shows including Ripley's Believe it or Not, Junkyard Wars, and Monster Nation!
Want to go see it?
You need to head to Wisconsin! It's located eight miles east of Beloit on the North side of Interstate 43 at the No. 6 Clinton Exit.
If you go, tell Mark Pee-wee says hi!