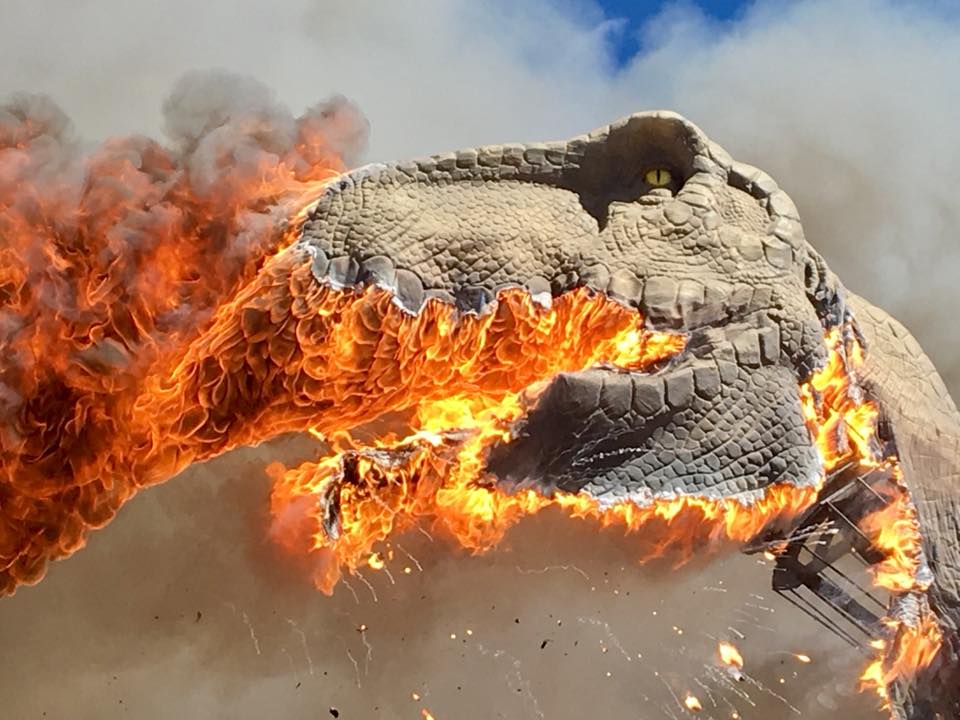 A dinosaur theme park lost their life-size Tyrannosaurus Rex Thursday morning when it burst into flames!!
No… not this one!!
THIS ONE…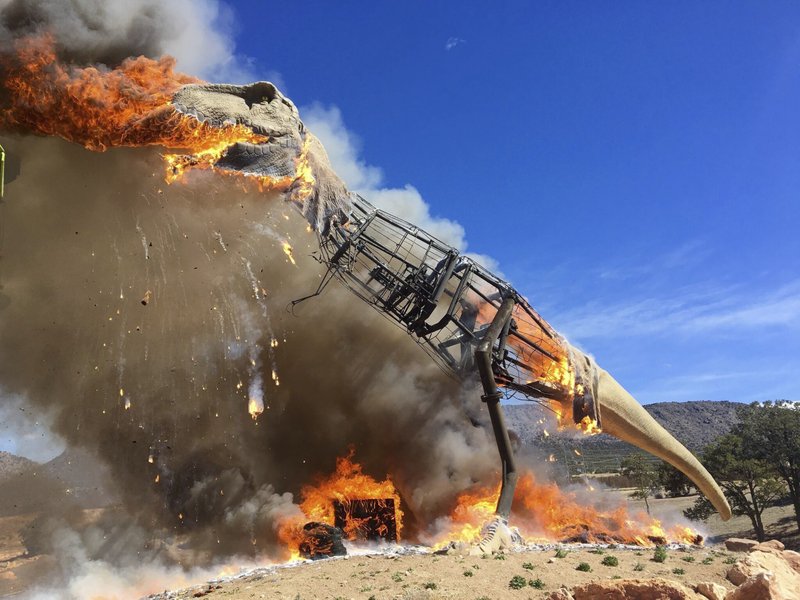 According to the co-owner of southern Colorado's The Royal Gorge Dinosaur Experience, Zach Reynolds, the fire probably started because of an electrical malfunction! He was able to joke about it though, writing, "Holy smokes! We always knew T-Rex had a temper but, today he blew his top."
No one was hurt (except the animatronic dino, of course).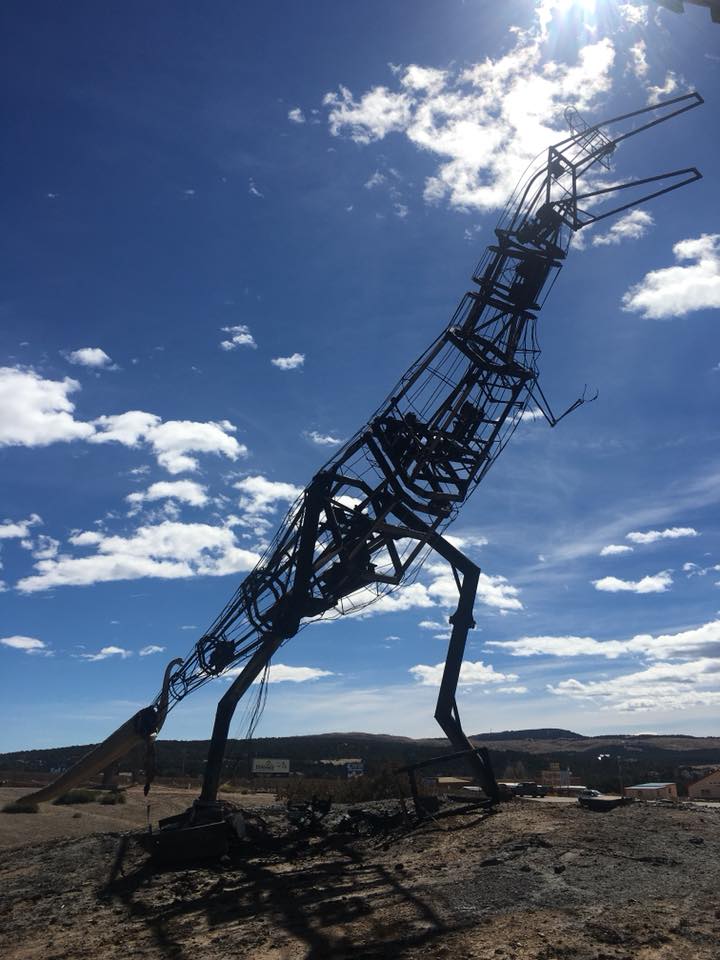 The park plans to rebuild the big guy ASAP!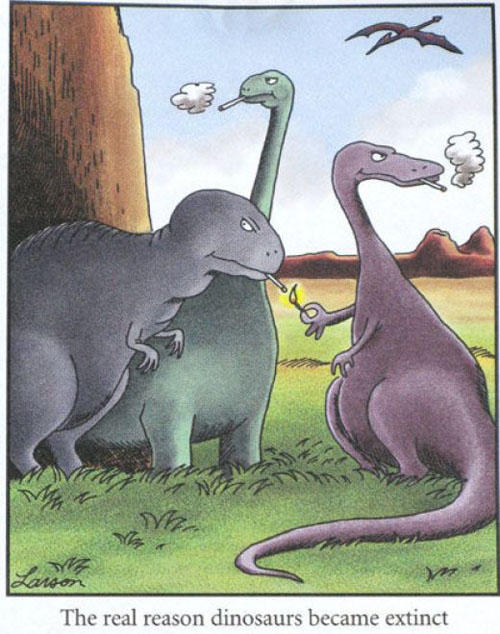 photos by Zach Reynolds via RGDE
via Boing Boing