Check THIS out… Schwinn has made a retro-styled stationary (sorry, "indoor fitness") bike!!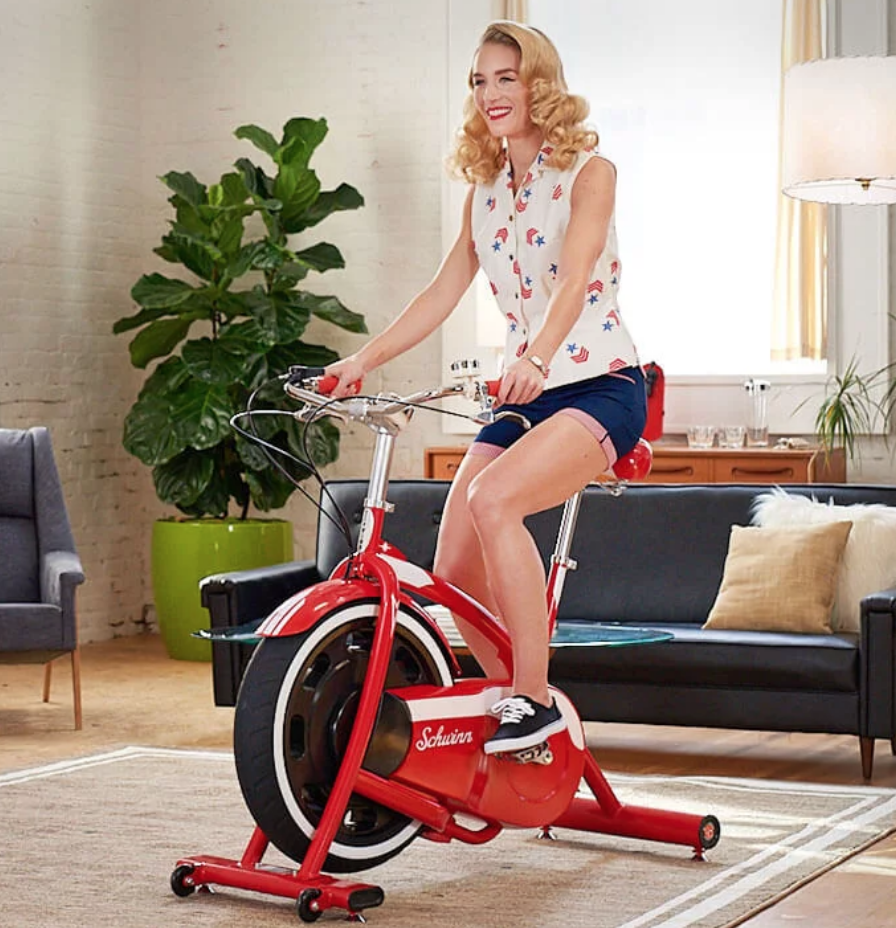 It's called the Classic Cruiser and it's Bluetooth enabled!!
The Schwinn Classic Cruiser is compatible with popular cycling apps such as RideSocial™, allowing you to ride along the sun-drenched beaches of Venice, tour the rustic beauty of Tibet, enjoy the lush countryside of Ireland, and more!
WATCH:
It's kinda like this…
but for inside your home!!
Just watch out for THIS guy!!