Aoki's Pizza chain in Japan has made a fish-shaped fish "pizza"… though I think it looks more like a fish-shaped fish CALZONE!!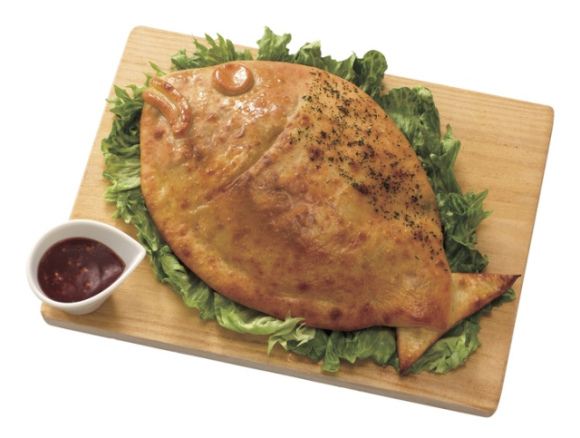 Not only is this new menu item shaped like a fish, but it's got a special name too, called the "Swim!! Mackerel Pizza Kun". According to Japanese naming conventions, adding the informal "kun" male suffix at the end of the title personifies the pizza in a cute and friendly way.
Here's what's inside: mozzarella cheese, ahijo sauce, eggplant, zucchini, red paprika, yellow paprika, mackerel fish, black pepper, fried garlic, honey mustard, fresh basil, olive oil, parsley, lettuce, double cheese, and a side of BBQ mustard dip.
Would YOU try it?!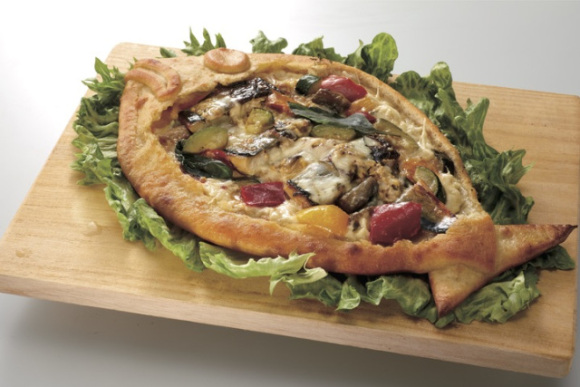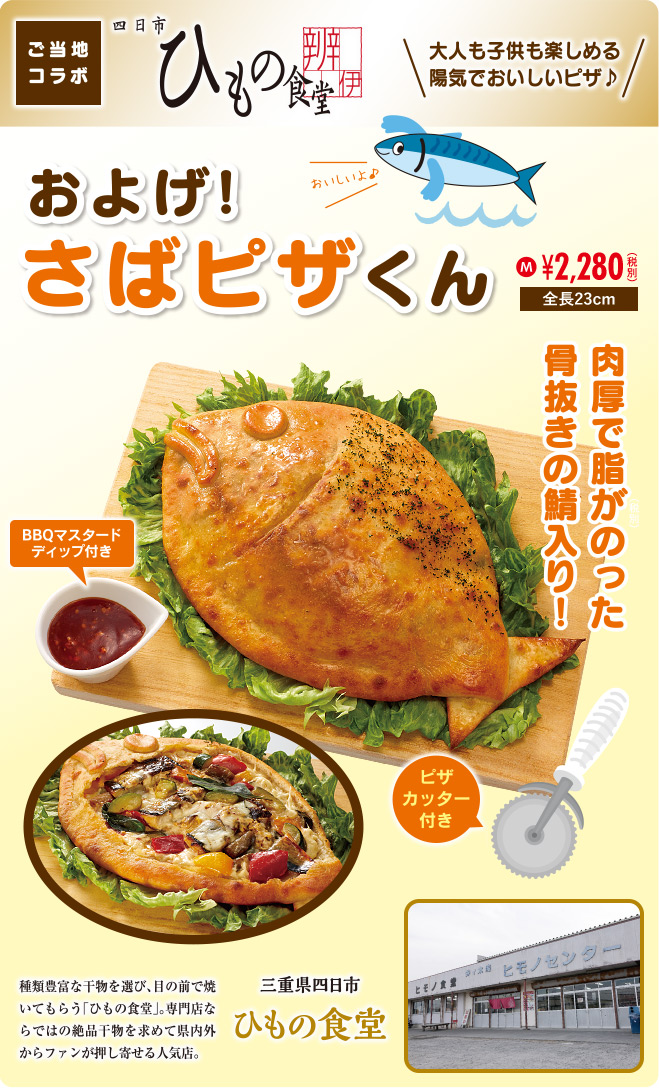 via SoraNews24