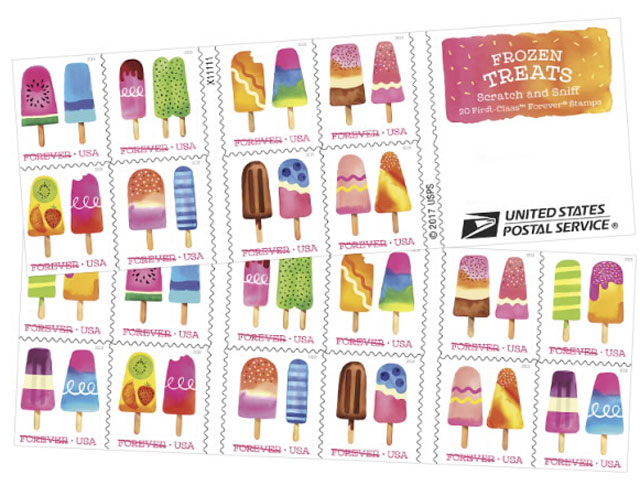 For the first time ever in U.S. postage history, there's going to be SCRATCH-AND-SNIFF stamps!!
Designed by southern California artist Margaret Berg, the "Frozen Treats"Forever stamps will feature colorful illustrations of summertime favorites: ice pops!! The stamps will smell like kiwi, watermelon, blueberry, orange, strawberry, chocolate, root beer OR cola!
They'll be issued officially on June 20 but are available to pre-order now!
via Boing Boing