There are Star Wars collectors and then there are STAR WARS COLLECTORS!! The latter will be bidding on eBay for this authentic, screen-used segment of the original Death Star!! Yes, if you've got a bunch of money, YOU can own a real piece of the Empire's space station!!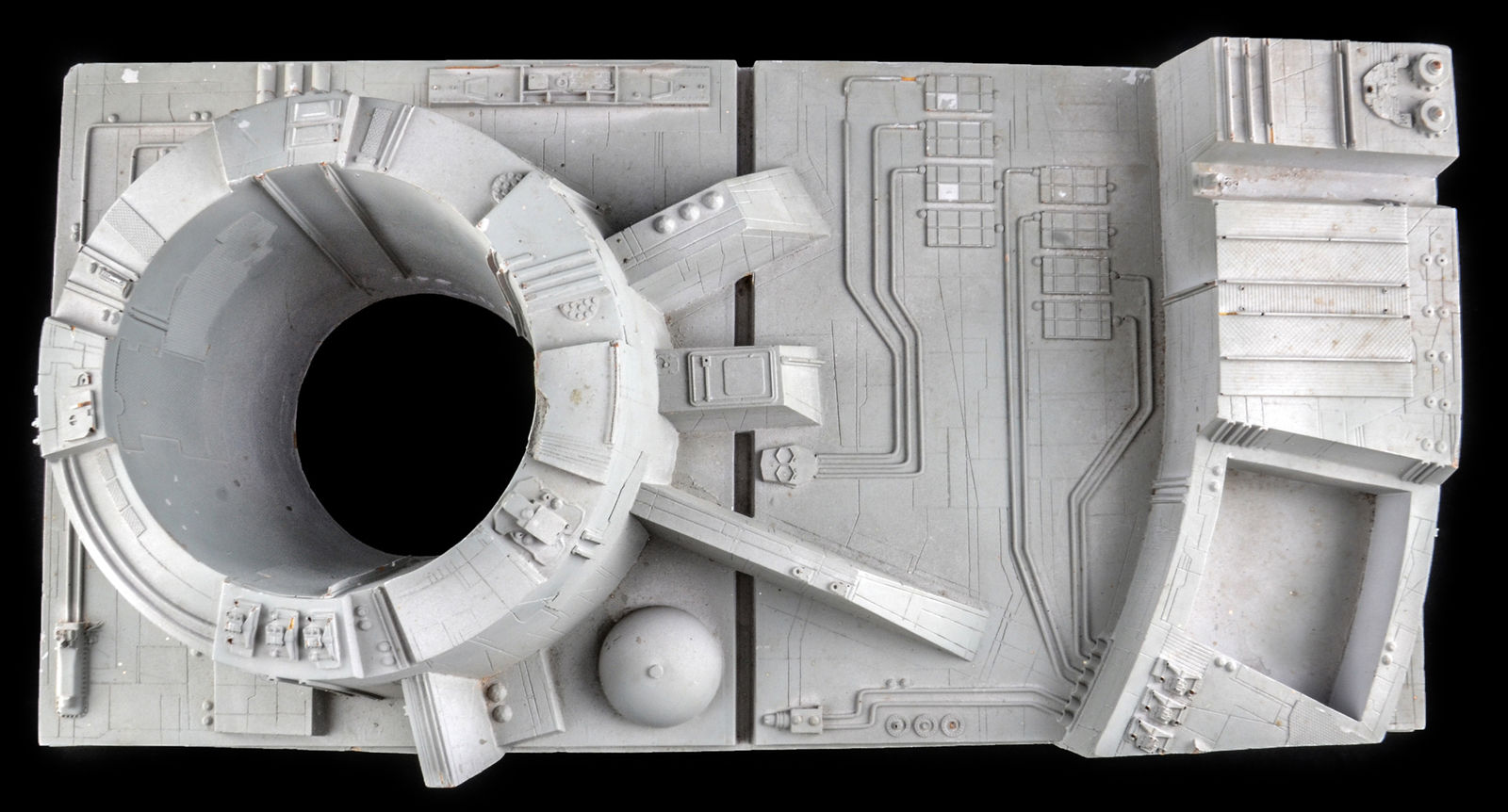 In partnership with Hollywood Memorabilia, this exclusive screen-used, sectional piece of the Death Star was featured in Star Wars: Episode IV and utilized for special effects. After filming, much of the Death Star was lost, but this authentic piece was discovered and salvaged. Very few of these pieces exist, and has remained mostly uncirculated with the Star Wars community, until now. The prop was kept by an ex-ILM employee for the next 37 years, and stored in a safe for the last 4 years. It's expected to sell for upwards of six figures and will come with an accompanying letter of authenticity.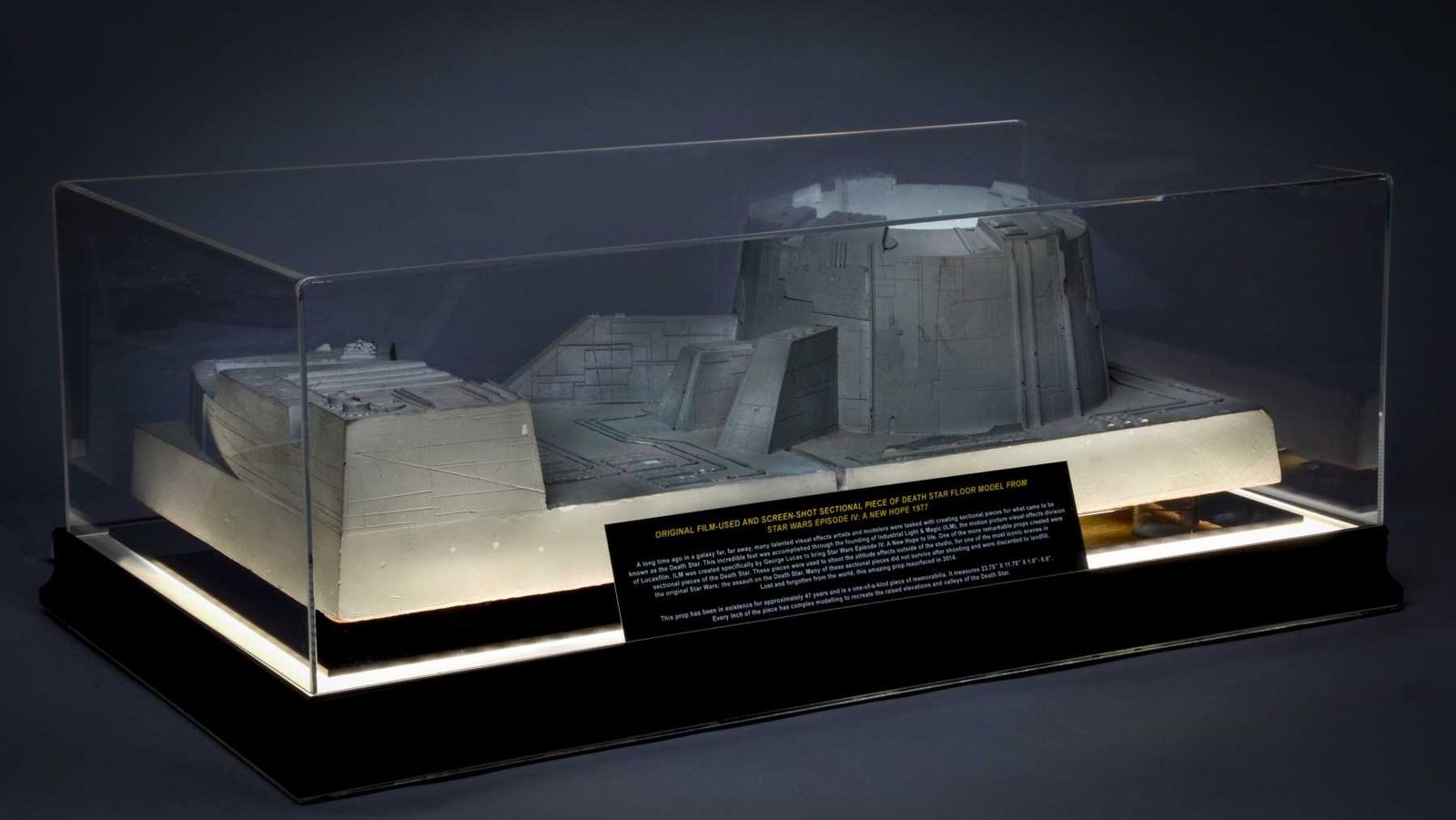 LOOK at these cool behind-the-scenes shots from the making of Star Wars!!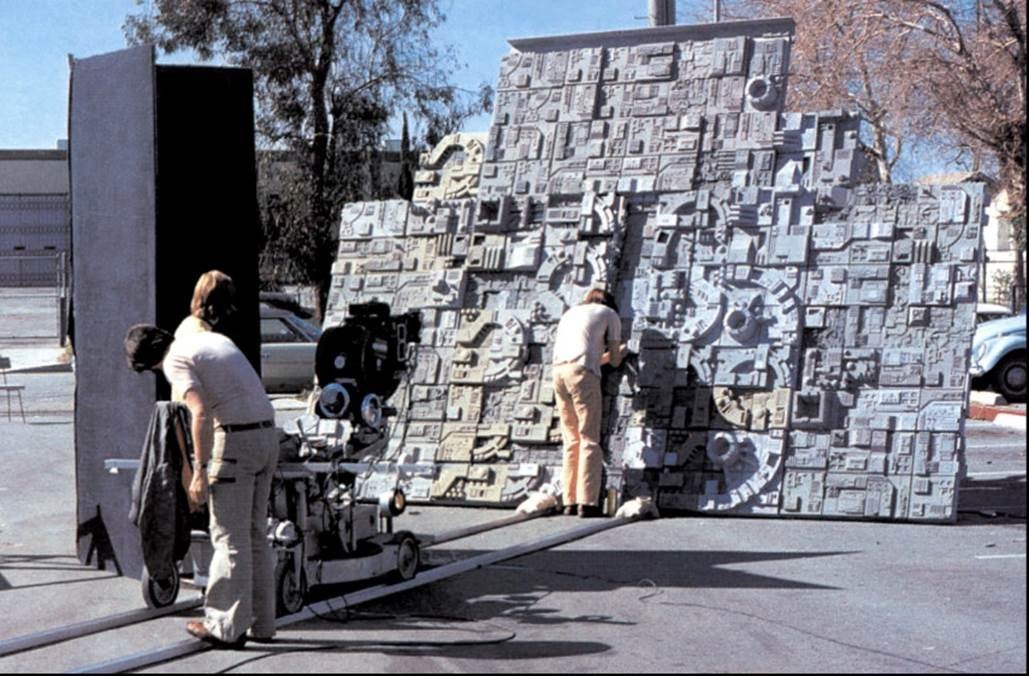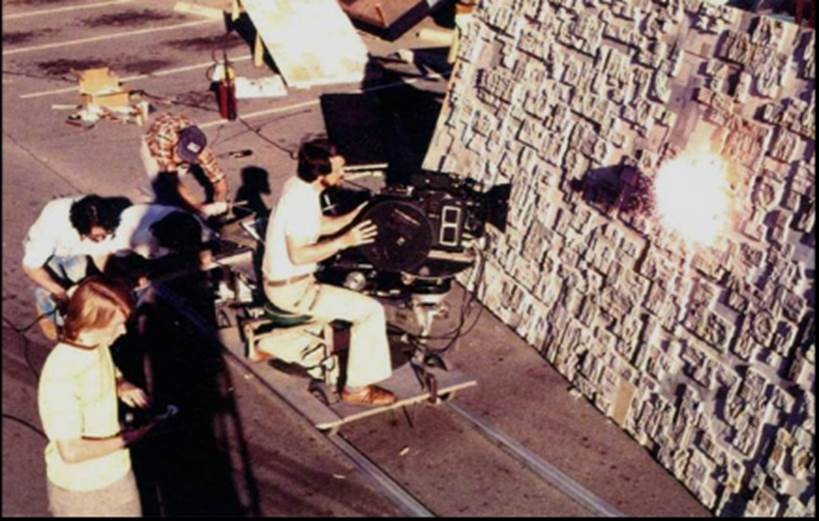 This is the REAL DEAL!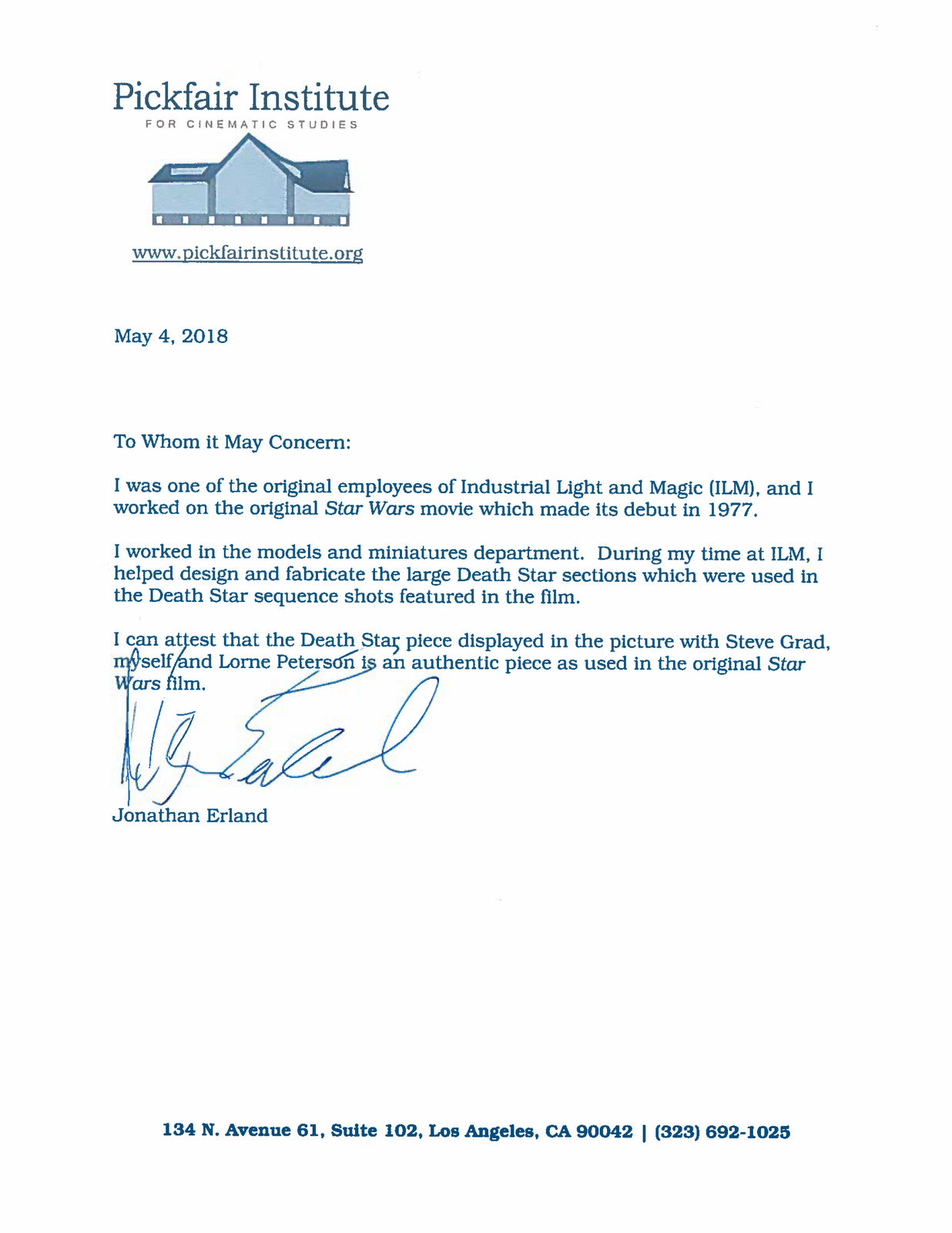 If you want a piece of THIS, head over to eBay!! Bidding ends June 3!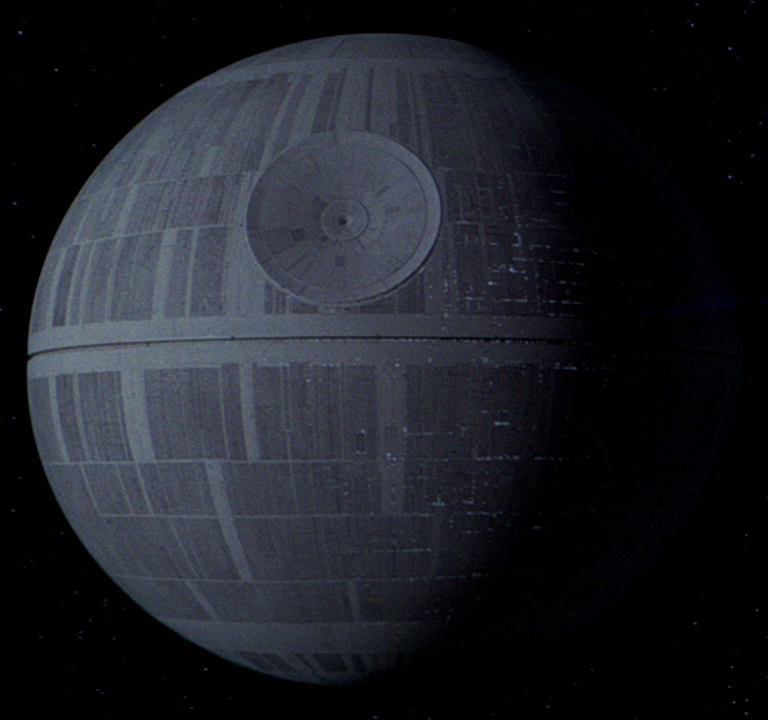 If that's too rich for your blood, maybe one of these Death Star products is more your "thing"!