Chef Ben Churchill is a self-proclaimed FOOD ILLUSIONIST and what an amazing illusion he's concocted… this SPONGE CAKE! It's a cake that looks like a yellow and green kitchen scrub sponge! Just LOOK at it!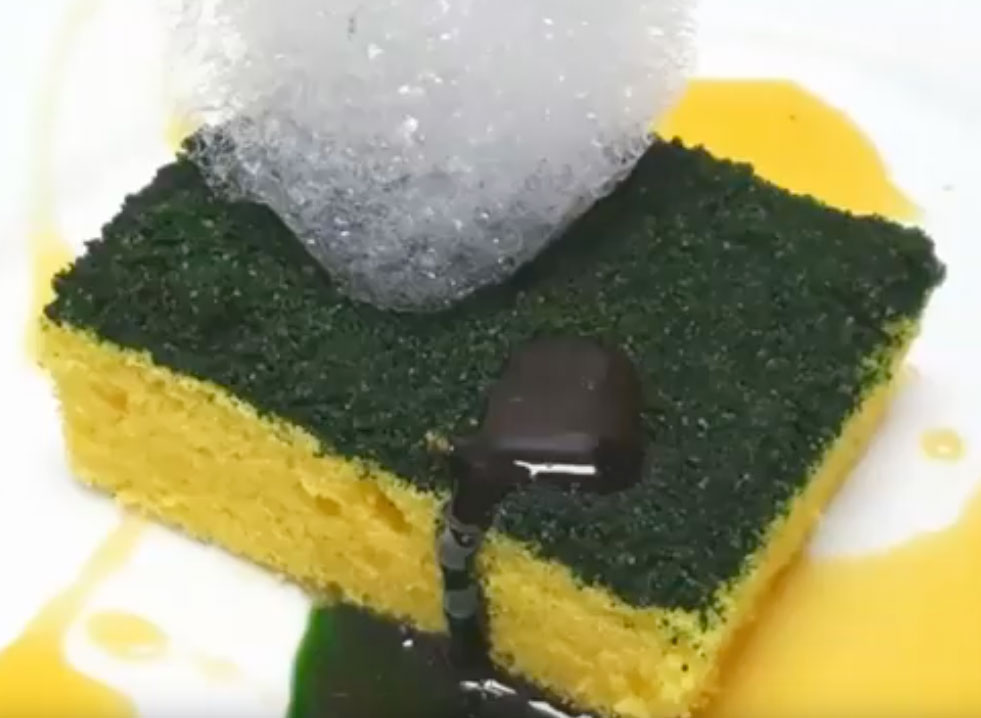 One of my most controversial food illusions, this dessert is made up of an olive oil sponge, topped with mint crumb, served with baked apple puree to imitate washing liquid and a frothed milk foam for the bubbles. Challenging the perception of what is delicious, this dish definitely divides people! Could you stomach it??
If you want to learn how to make it, he tells you how in his book, Food Illusions vol. 1.
Don't forget to follow his awesome Instagram!